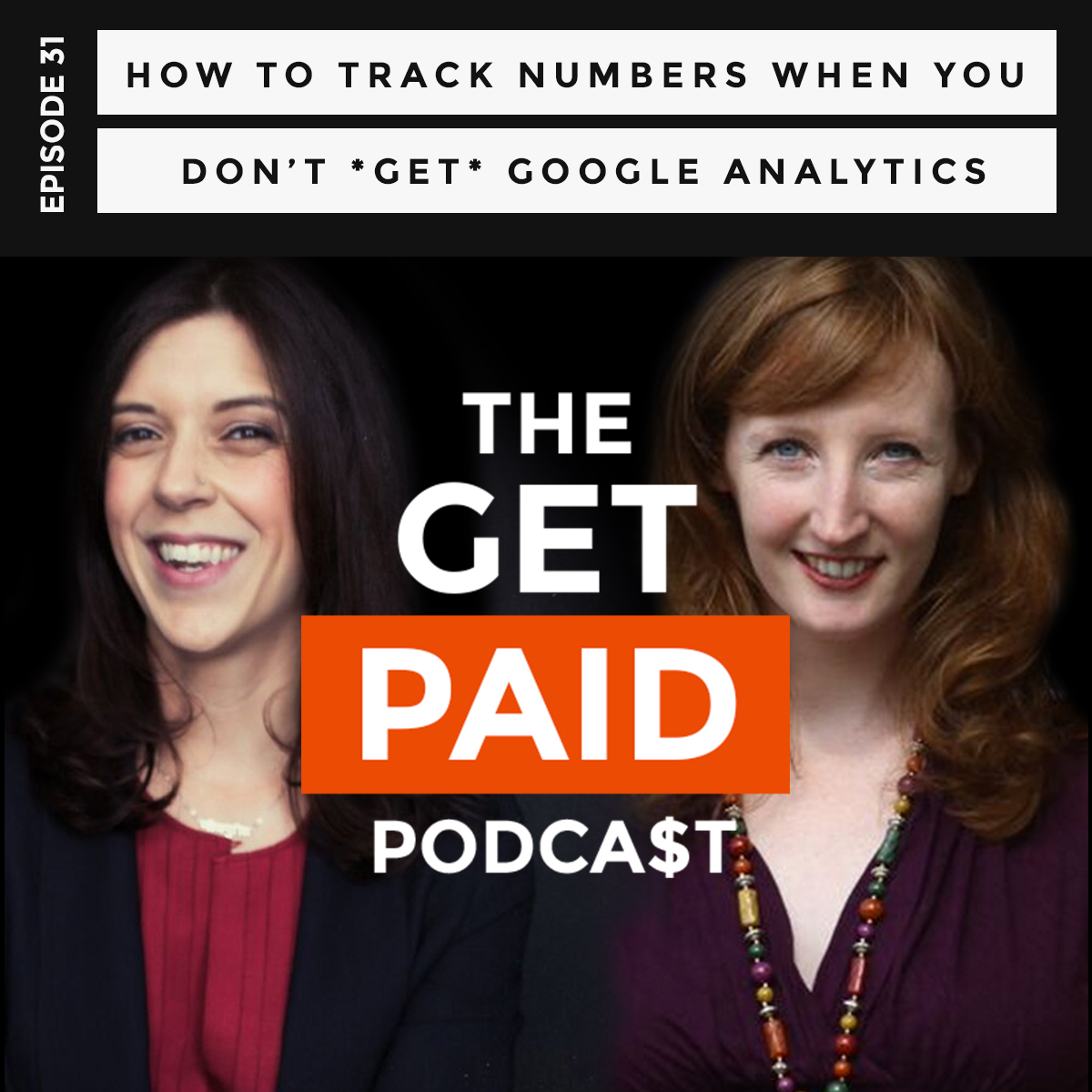 Welcome back to The Get Paid Podcast! In this episode, my good friend Val Geisler and I talk about using Google Analytics to help you grow your business. I know, Google Analytics can take a little time to learn how to set up and what metrics are most helpful. So, today, Val and I talk about which metrics we use in our own business, explain what each of these metrics are and what they show you, as well as provide a brief walkthrough on how to set up or evaluate a couple of these metrics.
Season 2 of the Get Paid Podcast is sponsored by Acuity Scheduling.  Start your exclusive 45-day free trial at acuityscheduling.com/getpaid!
In This Episode You'll Hear:
What Google Analytics is, and why you should have it set-up on your site.
How to set up Google Analytics.
What are the most important metrics to watch?
What are conversion rates and why are they important?
How to learn what sites are driving traffic to specific landing pages.
What can you do with the information you can learn from using Google Analytics?
What is Goal Setting?
Mentioned In This Episode:
The TL;DR of the show:
Get Google Analytics set up on your site even if you don't have the time or energy to think about the numbers.
Google Analytics is a tool to help you see how you are growing. Metrics matter when determining your growth.
Use it to make smart, strategic decisions – not to focus on numbers or avoid doing the work.
Connect with Val and Claire on the ol' Social Networks:
Val Geisler
Claire Pelletreau
Thanks for listening! Time to go get yourself paid. :)
Take a Peek at the Tools, Coaches, and Trainings We Use to GET PAID:
Look behind the scenes and see what we're using to keep the money rolling in!
We've done all the research, testing and trial 'n error for you. Grab your copy today!