A successful ad campaign requires a multitude of moving parts, epic experimentation, and serious strategy. It requires a complex formula that = part strategy, part tech genius, and part creative thinking.
Luckily, that's how my brain is wired.
Because when it comes to successful Facebook and Instagram ads, there is no easy button. (Sorry.)
Successful ad campaigns are complicated AF, but Facebook has worked hard to make the process look simple on the surface. Maybe you have a handle on the basics and know enough to do well enough. But I can practically guarantee you have no idea what's available to you that can truly take things to the next level.
If you've dabbled in the basics of Facebook and Instagram ads, but are ready to see a spike in ROI…
If you're excited but overwhelmed by the possibilities paid advertising could have for your business…
If you're tired of playing small and ready to work with a consultant as invested in your success as you are…
That's where I come in…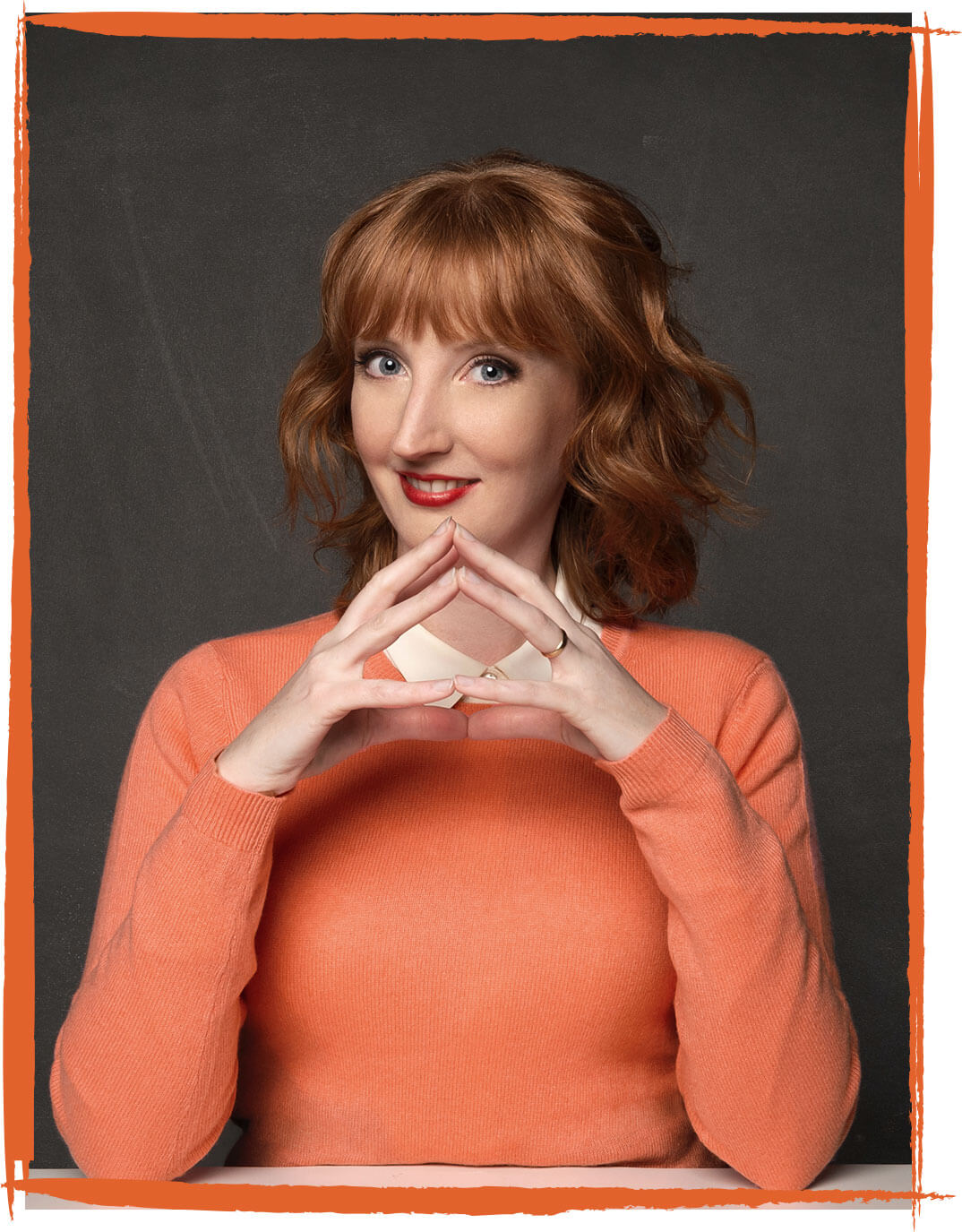 I'm Claire Pelletreau.
I'm Claire Pelletreau, a Facebook and Instagram ads consultant to seven and eight-figure course creators looking to exponentially increase their ROI on advertising. But I only work with businesses I know I can help to succeed.
Let's be real: Most ad consultants aren't honest about what you can expect from advertising campaigns. Sure, they'll paint a pretty picture about the possible outcomes, but they often fail to mention the more probable outcome: that you'll end up spending a ton on campaigns that have zero chance of making their money back.
But I know that every campaign — whether it generates leads and sales or not — gives you data. And if you know how to read it, that data is like a code that tells me exactly how to adjust the variables to get amazing results.
I simplify the complex world of Facebook and Instagram advertising for businesses who are serious about investing in an ads strategy that will have a major impact on their business. And I do that through a complex process of data gathering, analysis, strategy, and experimentation.
As a business owner, understanding what's truly possible with Facebook ads can be a little like trying to understand string theory as a liberal arts major. It's a complex science — and there's so much more to it than meets the eye.
Let us geek out on the technical stuff so that you can concentrate on doing what you do best.
Work With Me
To sell more courses or group coaching programs, your business relies on attracting leads and converting them. Let us create your personalized marketing plan and provide unparalelled support as you put it in action.

Listen to the Podcast
"How much money do you make? What do you pay yourself? How much are your expenses?" Join me as I ask successful entrepreneurs the most nosy questions about money and business.