If you started your business in the last few years, then you've gotten the message: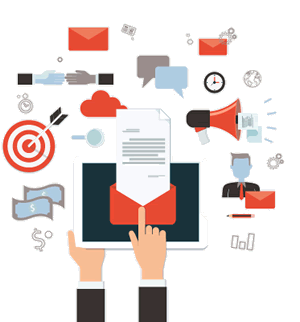 "Your email subscriber list is your most valuable asset. You need to be growing that list."
And you've been working your butt off to bring new people into your world! Webinars, telesummits, online magazines, free challenges, free coaching calls – if you haven't tried everything under the sun, they're on your to-do list for this year.
I'm the same way: growing my list is a HUGE priority for me in 2015. I know that the key to making more sales and to landing more clients is by cultivating relationships with the awesome people whose inboxes I hang out in every week. THOSE are the people who buy my product and join my private Facebook group: fellow entrepreneurs who have gotten to know, like and trust me by reading my blog and maybe joining me for a webinar.
But while you're constantly being told that you can make six figures in six months, the behind-the-scenes of your business look a little more like this:
You have killer offering, products and services that people rave about, but it feels like no one else knows you even exist
Your list is growing at a snail's pace. The road to 10K or even 5K subscribers feels like an endless one!
You're spending money on ads and getting dismal results. You've even gotten professional help on who to target and how to write your ad copy, but still nothing. It seems like Facebook ads just aren't a good fit for your business.
There's only so much time in the day: you need something that will grow your list without you having to fight so hard for each new name.
You've been planning this launch for so long and working to make it all come together, but you can't get anyone to sign up for your webinar!
OR you're launching to the same people over and over again. You need to get on more people's radar if you want to keep bringing in more money to the bank.
Word of mouth has been working so far, but you want all this hard work to pay off in a MUCH bigger way.
Your products sell, but some months are still just so-so. You want to sell MORE without having to offer discounts all the time. .
Your list swells with every launch, but most of your year-round visitors aren't converting to subscribers in the "off season."
Are You On Schedule for the BIG Growth You're After?
What if your list actually grew at an exponential rate? I don't mean 2 subscribers today, 2 more tomorrow, and 2 more for every day for the next year.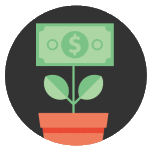 I'm talking 2 + 4 + 8 + 16 + 32 + 64 . . . .that's exponential growth. And it's the only way anyone gets to the "big leagues" of online business in just a few short years.
If your list grew at that rate, things in your business would be VERY different . . .
More people hear and benefit from your message every day. Both your free content and your paid products and services now impact a LOT more people's lives.
Your Facebook ads are ridiculously successful! You business buddies are dying to replicate your results (a.k.a. dirt cheap costs-per-conversions).
Your launch revenues are off the charts! All that time, energy and money you put in pays off with a crazy high return on your investment.
FIlling up your group programs is so easy you almost feel like you're cheating.
The buzz builds around your free challenge or video series; not only are people signing up in droves, but they're sharing it like crazy!
You get to focus on other parts of your business, the parts you love AND that bring in more revenue, because your list growth is truly on autopilot.
Your social media presence blows up, too! You're seeing more shares, retweets and higher engagement as your new subscribers share your blog posts and videos all over the web.
Affiliates will be dying to promote for you since they know your website was designed to convert traffic to subscribers and customers.
Demand for your services has never been higher. You get to choose which clients to work with and who to turn away.
When your name is on the lips of everyone in your industry, your list will always grow at an insanely fast rate. But you might not be there just yet – most of us aren't if we're being honest here.
So for now, the quickest way to bring in new subscribers is by focusing on the DOOR to your list: your opt-in landing page.
Have you ever considered the possibility that your landing page is actually
turning off

potential customers and clients? That you're the one that's keeping people from signing up for your list?

The Internet is a busy place, and more often than not the people who happen upon your website don't know anything about you or your business. They're coming from a tweet or a Facebook post or a link in a forwarded email, but they don't have any skin in the game yet. No visitor to your site or your landing page has any obligation to sign up for whatever you're offering. Instead the responsibility is on YOUR shoulders to appeal to your visitors in a grand total of 3 seconds, show they them that you're worth their time and attention, and hopefully convince them that you're worth some space in their inbox and their heads.

How does anyone do all this in just a few short seconds?
With a highly-optimized landing page.
Did I just lose you? I know, the word "optimized" sounds so technical. I know lots of business owners who assume that because they're still in the early stages of their businesses, they shouldn't bother with conversion optimization. "That's for the major league players – I'm just trying to hit the ball over here."
But let me put it this way for you: an "optimized" landing page just means that there's nothing standing in my way of giving you my email address.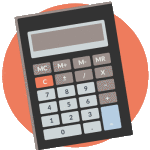 Did you know that if 100 people visit your opt-in page and 50 of them sign up, you're actually in really awesome shape?
50 sign ups out of 100 visitors means you've got a 50% conversion rate. For any kind of free content, anything above 40% is really great in my book!
I actually had a really difficult time accepting this. I remember sending out an email to my list of 600 people about my very first webinar. I got SO many visits to my landing page! And lots of those visits signed up. But I wanted MORE. I couldn't believe that these people who were on my list and opening my emails were checking out that landing page and thinking "meh, not interested."
WTF was I doing wrong???
It turns out I wasn't doing anything wrong, at least not with that landing page. It's just the nature of this online business beast: a good chunk of your visitors to your landing page aren't going to sign up. It's plain and simple, albeit extremely frustrating.
However, there IS a way to make sure that your landing page brings in as many new subscribers as conceivably possible. This is where that optimization piece comes back in: you simply need to apply a few basic principles of design and copywriting to your page in order to create a landing page that REALLY grows your list.
In my work with over 50 online business owners in the past five or six months, I saw that most people had no idea about those basic principles. Once they put them into practice, however, they started seeing:
1) a LOT more sign ups, and
2) much better results from their Facebook ad campaigns.
That's why I decide to put all those basic tactics into one place and create: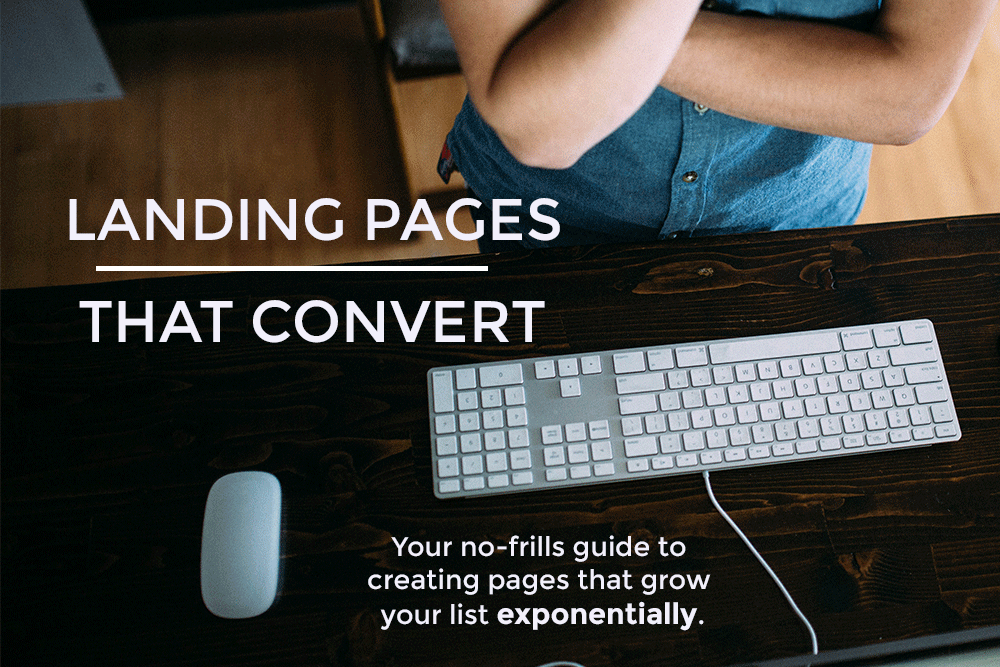 Landing Pages that Convert walks you through the complete process of designing and writing every landing page you'll ever create in your business. It's not long: we're only talking about eight principles here. But you'll see how the very small investment of time to master this stuff pays off with more subscribers, more people in your funnel, and ultimately more revenue for your business.
What does Landing Pages that Convert cover?
| | |
| --- | --- |
| | The surprisingly simple info you need to know to get started with conversion optimization. You'll never again waste time worried about the wrong numbers or miss out on the important ones. |
| | The impact that your design has on a visitor in the first few seconds and how minor tweaks can capture subscribers that have been slipping through the cracks. |
| | How to craft the different pieces of your landing page's copy (like the headline, bullet points and calls-to-action) so that your visitors can't help but sign up. |
| | Why what happens after people sign up is equally important to your list growth. Your "thank you" page and that annoying "confirm your subscription" email will never be generic again. |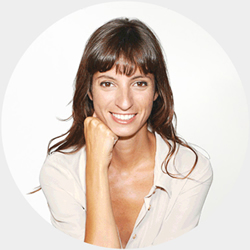 Laura Ribas, Business Coach 
"After working with Claire on Facebook ads and conversion optimization, my passive income increased tenfold. I'm talking about sales that come in from a completely automated system – I don't have to lift a finger to convert those customers."

List building is that huge challenge for anyone who's not already a big deal. Social media used to be this amazing source for list building because you could post about your webinar and actually get traffic! But the Organic Reach massacre of 2013 changed everything. Now you're lucky if your posts get shown to more than a handful of people, and you're essentially forced to spend money on Facebook ads.
If you had the luxury to just focus on list building and nothing else in your business, you might be able to try one thing after another until you discovered the perfect combination of offer, opt-in landing page, and follow up sequence. Once you put your finger on this perfect storm of list building, then the new subscribers would pour in round the clock and you could move your focus to something else. (This sounds like my version of small business utopia!)
But who's got time for that?? You have a ZILLION things to as part of your launch. Sales page, program content, promo emails,  PayPal, Mailchimp, membership site, content delivery . . . and those are just a handful of the things you're juggling when you launch. Maybe you'd love to hire someone to handle this stuff for you, but every person you bring onto your team means more money you're pouring into this thing without knowing if any of it's going to pay off.
Landing Pages that Convert was created to help you lay the foundation for MUCH better results for every marketing tactic you put to the test, not just your launches.
Imagine if:
the subscribers you got from your guest post traffic tripled, even from those posts you wrote back in the day
the leads you got from Facebook ads were sooooooo much cheaper!
your Instagram challenge went viral because of how many people are using your hashtag
you had hundreds of people on your live webinar when you launched your newest program.
To get there, your landing pages can't be turning people off from signing up. They need to be designed and crafted to convert cold traffic into subscribers who quickly turn into raving fans!
What's inside Landing Pages that Convert?
Here's a quick look which topics Landing Pages that Convert covers in detail:
"What the Heck Is My Conversion Rate?"   Conversion Optimization for Beginners

Get clear on how a few tweaks can catapult your list size, and discover the surprisingly simple formula for determining your current conversion rate.

The Only Numbers You Need to Pay Attention to Until You Hit Six Figures

Nail down the data that actually matters when you're growing your list and forget about the rest. Remember, what gets measured gets improved, but you have to start measuring somewhere!.

The "Aspirin vs. Vitamin" Test Your Free Content Needs to Pass with flying colors

The best landing page in the world won't grow your list if your free opt-in content is just a vitamin. Learn how a change in positioning can dramatically improve your conversion rate.

4 Ways Your Design May Be Killing Your Conversions

I'm not shy about saying that the design of your landing page is the #1 thing that impacts conversions. But before you open your wallet for an expensive design, understand how very minor tweaks can make a real difference.

Two (more) Things to Consider Before Creating a Landing Page for Paid Traffic

Facebook ad traffic behaves very differently from the people on your list. Make sure you're clear on these two concepts before you pull the trigger on that campaign.

How to Craft the Perfect Headline (and Not Waste Your Most Valuable Landing Page Real Estate)

After your design, the headline does the most heavy lifting on your page. If yours bores your visitors to death, your growth will suffer, plain and simple. Get the antidote for a painfully dull headline here.

The Art-Meets-Science Framework of Writing Landing Page Copy

Do you know how powerful a few perfect bullet points can be? Steal this framework and keep the copy on your landing page (and everywhere else) from putting your peeps to sleep.

My Ultimate List of Calls-to-Action that Get Your Butt in Gear and on my list

Enough of all the theory! Copy your favorite call-to-action from this list, paste it on your page, or save your favorites for the next landing page you create.

The Final "Door" to Your List: Optimizing Your Thank You Page and Confirmation Email

There's a BIG difference between "sign-ups" and subscribers, and you may never hear from those "sign-ups" again. Make sure confirming their email address (and actually joining your list) is the easiest thing they'll do all day.

One Hack to Leverage New Leads into a TON of Shares for Your Free Content

You'll spend less time and money on list building when your subscribers act like a spirit street team and share your opt-in content like crazy. This technique to get people to spread the word is so simple yet ridiculously under-used!
Additional materials to get you beyond theory and to work on your own landing pages:
| | |
| --- | --- |
| | Get Your Optimizing Groove On resources and action plans for each module or chapter |
| | The Master Checklist for Your Optimized Landing Page: all the takeaways from Landing Pages that Convert in one concise place. (You're gonna want to print this puppy out.) |
| | The Ready for Traffic Checklist: everything you need to double-check, from your Facebook remarketing pixel to your custom thank you page url, before you hit "Publish" on that landing page. |
Let Me Be Your Landing Page Task Master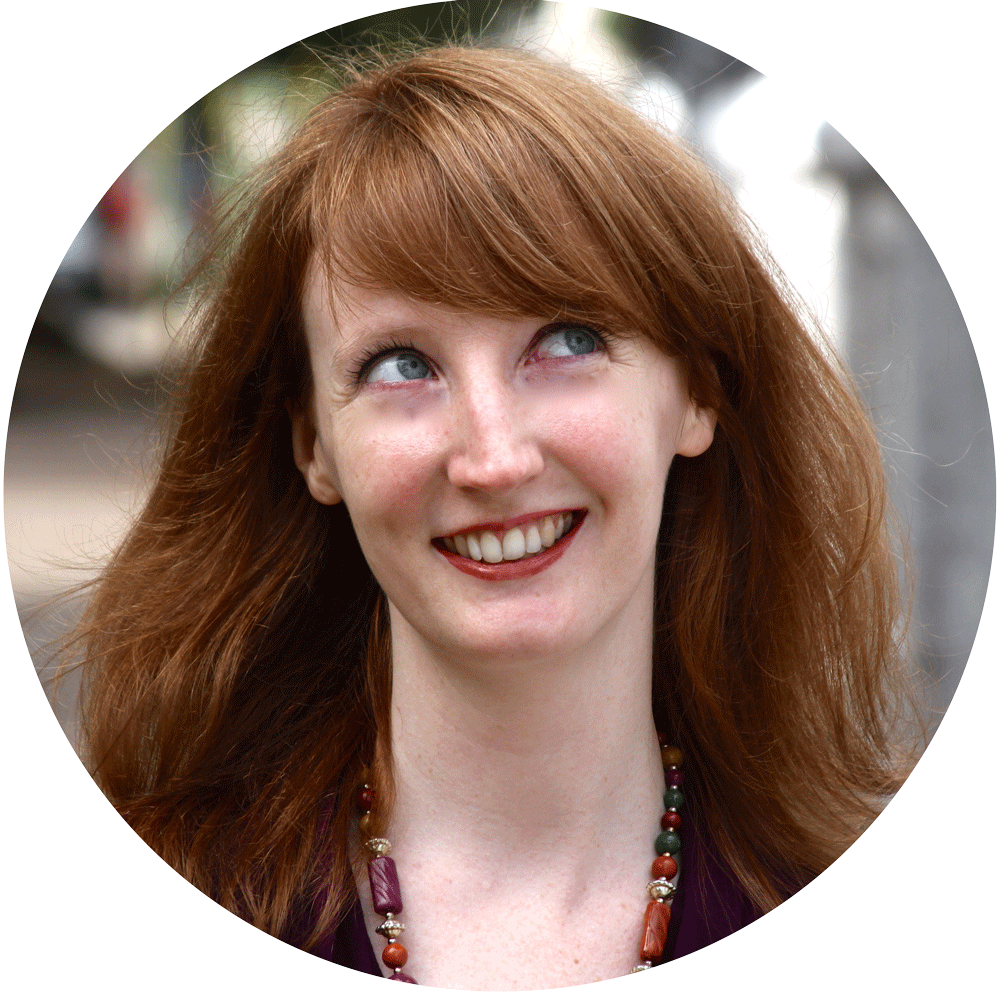 My name is Claire and I'm a Facebook ads consultant and conversion junkie. I get my kicks from watching clients' lists grow at a crazy exponential rate, both during their launches and in the "off season."
I spent over a year working with Laura Roeder and LKR Social Media, overseeing her Facebook ad campaigns and landing page creation for launches that brought in hundreds of thousands of dollars.
Since we stopped working together in 2014, I've been optimizing landing pages and running Facebook ads behind the scenes of some of the biggest launches online. I've also been fortunate enough to help many Facebook ad newbies up their game with campaigns that rapidly grow their lists!
It surprised me when both rounds of group training program turned into intense landing page workshops – lots of my students were getting clicks galore on their ads, but not converting that traffic to subscribers.
But when they made some changes to their landing pages, lots of my Bootcampers saw dramatically different results from their Facebook ads!
One of my favorite wins came from Jessica, who was trying to drive sign ups for a webinar designed to help newly divorced women deal with the next steps in their lives.
She was using Squarespace and had a beautiful site, but she wasn't able to make some of the changes I recommended to her landing page. Her theme simply wasn't designed that way, and she didn't have the HTML and CSS skills to create a custom page.
But we worked on her headline and the copy of her page, tweaking it so that it really spoke to the women she was hoping to sign up.
When she turned her ads back on – the same exact ads she had been running before – and the subscribers flooded in!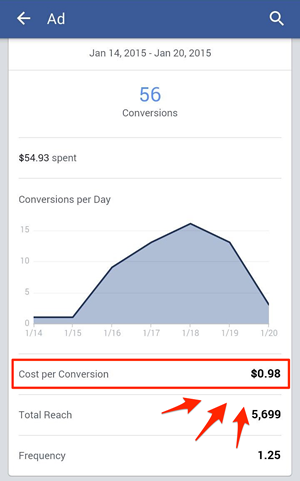 5 days later, this is what she sent me:
56 conversions for $0.98 a pop! I jumped for joy when I saw that!
I wish I could show you the before and after of this landing page, but Jessica made the changes right on her original version. Still, her case made me realize that maybe teaching people how to run Facebook ads without a serious focus on landing pages wasn't really serving anyone. And the idea for Landing Pages that Convert was officially born!
So now you can work with me one-on-one on your landing page and Facebook ads for $797, or you can take the same exact optimized landing page principles I gave to Jessica and put them to work for you for a LOT less!
What's your investment?
I'm so excited to share Landing Pages that Convert with you, not only because I know how much business owners struggle with list building, but because I created it with the very different learning styles of my readers in mind.
That's why there are 2 different packages (and 2 different prices) to choose from:

The Landing Pages that Convert Video Course: $197
This is the most robust package by far, with everything you need to optimize your landing page:
The Landing Pages that Convert Video Course in 10 short and digestible video modules

Get Your Optimizing Groove On resources and action plans accompanying each module
3 Case Studies of Landing Pages (and some Facebook ads) that Convert
☞ How Rob Young Decreased His Cost Per Lead From £10 to £1.52 by Tweaking His Landing Page and Facebook Ad Copy
☞ How Rita Webb Increased Her Conversion Rate from 22% to 54% (and Tripled Her Book Sales) Without Paying for Landing Page Software
☞ How Becca Tracey Combined the Ultimate "Aspirin" Offering With a Simple Mailchimp Landing Page to Convert Facebook Ad Traffic at 65%
The Landing Pages that Convert eBook
109 pages of conversion optimization best practices, how-tos and strategy for creating pages that bring in a flood of new people to your list.
The Master Checklist for Your Optimized Landing Page

All the takeaways from Landing Pages that Convert in one concise place. (You're gonna want to print this puppy out.)

The Ready for Traffic Checklist
Everything you need to double-check, from your Facebook remarketing pixel to your custom thank you page url, before you hit "Publish" on that landing page.
Price for the Landing Pages that Convert Video Course: $197


The Landing Pages that Convert eBook: $97
What do you get with the ebook? Here's what's included:
The Landing Pages that Convert eBook

Get Your Optimizing Groove On resources and action plans

The Master Checklist for Your Optimized Landing Page

The Ready for Traffic Checklist
Price for the Landing Pages that Convert eBook: $97

"But is this going to work for me??"
Landing Pages that Convert is for you if:

You've recently started working to grow your list as a big part of your service or product-based business

You've been working at this for a while but your list is still growing at a snail's pace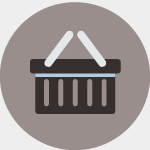 You've been putting all your eggs in your launch basket, spending money and crossing your fingers hoping it pays off.

You want to work with people in group programs (you definitely need more people in your audience to consistently fill those programs).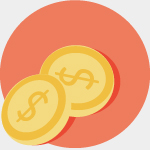 You sell or want to sell infoproducts in your sleep without having to always be launching.

You work with clients who are launching and/or spending money on Facebook ads. When you can help those clients get more people into their funnels, they will love you forever and maybe shower you with jewels and tons of referrals.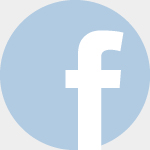 You want to successfully use Facebook ads yourself to grow your list. Advertising on Facebook is getting more competitive (and expensive) by the second. Driving that paid traffic to a landing page that converts like a boss is the fastest and easiest way to get cheaper leads.

You find yourself at a complete loss every time you have to write the copy for your opt-in pages.

You've never thought about the conversion rate of your site's traffic. Your focus has always been on how many people convert on your sales page, but it never occurred to your landing page might be keeping you from getting more subscribers.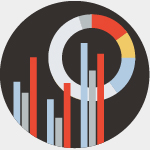 The thought of dealing with Google Analytics makes you reach for another glass of wine and/or box of Entenmann's cookies. You'd need painfully simple instructions to be able to figure out what's going on in there.

Business is going well but you're not quite sure how to leverage what you've got into faster (and bigger) growth *COUGH* or money.
What would your days be like if you could really just focus on creating more products or programs, knowing that the sales for these things would always follow?
If you could put money into Facebook ads and not feel like you were at a high risk Blackjack table?
If the people you reached out to about collaborating on something already knew who you were because your name and reputation has a reach you aren't even aware of?
This is what life is like for the big players in online business. And they were all right here in this same position you and I are in: working on getting more people into our audience. Yes, their name and their clout certainly helps their conversion rates, but they also spend time and money making sure their landing pages convert like crazy! They can afford a professional designer and maybe even a copywriter to optimize this extremely important piece of their funnel as best as possible.
You can keep plugging away like you are now, trying to pick up subscribers in facebook groups, with guest posts, paid advertising, the works.
But if your landing page is only converting at 10% or 15%, you're losing out on a huge amount of potential revenue.
Why do you want to work so hard just to bring in 15% of your potential opportunities?

Since this whole conversion optimization thing might be completely new for you, here are some questions I get ALL the time from my clients when we start working together:
"Things are tight budget-wise – am I going to have to spend even more money on a custom design or Leadpages?"
Not necessarily. Your email provider (Mailchimp, Aweber, etc.) gives you simple templates that you can customize for your own brand and opt-in. If you combine the basic principles of design and copywriting with a very simple template, there's no reason why you should need to spend more money on your landing pages.
Two out of the three case studies included in Landing Pages that Convert feature business owners that used either their own basic WordPress template or a Mailchimp template to increase their conversion rate by a sh*t ton, so I know that you can do it too.
"I thought the most important conversion number was for my sales page – does this really matter that much?"
Your landing page conversion rate only matters if you want to get more people onto your list. Remember, your landing page acts as a door between you and people getting on your list. If you've got a shabby or unfriendly-looking door on display, it doesn't matter how fabulous the house if behind it. Less and less people are going to walk through.
That's what hurts your sales conversion rate: not having a constantly growing list.
"Why is there a book and a video course? Is there any difference?"
The content is the same in both the ebook and the video course. I created the video course for people who learn more from a podcast or a TEDtalk versus reading a blog post or book. (Plus it was fun for me to geek out about this stuff and share some stories with you!)
You could put it on in the background while you're cleaning or doing the dishes – you don't necessarily need to be sitting in front of your computer for the entire length of each video. Then when you're diving into the Get Your Optimizing Groove On action plans, you could reference the visuals either in the book or in the videos.
"Will Landing Pages that Convert be for sale in the future?"
Probably, but I don't know when. If you know you're going to run a webinar or a free challenge or anything that involves people signing up, your safest bet is to grab the ebook or course now. I'd hate for you to not have this help when you need it!
"Can I upgrade later?"
Yes! If you decide to go for the ebook now and want to upgrade to the video course, all you have to do is shoot my team an email and we'll send you a link to make the upgrade.
Landing Pages that Convert eBook
$47

Landing Pages that Convert Video Course
$97

The Landing Pages that Convert eBook

The Master Checklist for Your Optimized Landing Page

The Ready for Traffic Checklist

Get Your Optimizing Groove On resources and action plans accompanying each module

The Landing Pages that Convert Video Course: 10 modules

3 Case Studies of Landing Pages (and some Facebook ads) that Convert
The Stress-Free Money-Back Guarantee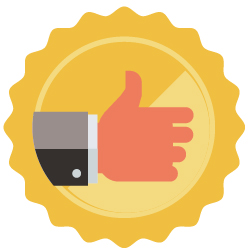 Landing Pages that Convert is going to help you grow your list exponentially. That said, if you complete the course within 30 days of your purchase and aren't totally in love with it, I'll refund your money. No questions asked. OK, I'll definitely ask you for feedback, but you'll get your money back no matter what you say. Seriously – I want you to be happy and dive into this whole optimization thing without that "but will it work for me??" kind of anxiety. I've been there. :)
Praise for Claire and her Facebook Ads + Conversion Optimization work:
"I just wanted to check in and say I'm chuffed to bits with the results I'm getting from your advice on creating a landing page! Two days ago, I created a brand new opt-in offer and started advertising it on Facebook. So far, I've got 171 opt-ins coming in for $0.30 each! So much of your advice was incredibly helpful.
The stuff about bullet points made me think really hard, the structure of the page gave me an outline and the headline tips also made me draft loads of headlines and pick the one I thought was best. I couldn't have done this without you – it's so exciting. To think I started Monday with no one on this email list! It feels like I'm onto something really amazing here and I'm so excited I can't sleep at night!"
I am totally addicted to Claire forever. It's so great to work with someone who's super honest with you and tells you exactly what they think, and they deliver it with humor and pizazz. I love how she bosses me around! Claire is incredibly inspiring. I see her as a colleague, a business confidante, a teacher and somebody who I will consistently rely on to help grow my business. Claire fucking rocks.
Before I hired Claire for help with my Facebook ads, I didn't fully understand the importance of the page I was sending my Facebook ad traffic to. I had spent over a thousand dollars on ads that just weren't working. I guess thought about my landing page some, but it wasn't a big priority in my marketing efforts. I had no idea how my landing page actually affected the conversion rate of my Facebook ads.
When I changed my Leadpages landing page to the template that that Claire suggested, my conversion rate increased by 50% and my cost-per-lead from Facebook ads came down by 300%! It wasn't super difficult to put together a new landing page, either. In my experience, the simpler the better!
Since working with Claire on my Facebook ad campaigns, landing pages have become really intriguing for me. I pay closer attention to my landing page and using language that converts. Claire helped me realize the importance of paying attention to the small things (instead of ignoring it and hoping something would work)!
I was really hesitant to dive into Facebook ads, thinking it might be too complicated for me to manage with everything else that's going on in my business. But Claire made the entire process of creating campaigns so easy to understand with very clear step-by-step instructions. I also loved how proactive Claire was with monitoring our campaign and making changes to the ads as needed.
Working with Claire made me realize that Facebook ads really aren't as hard or intimidating as you might think! I plan to make them a big part of the marketing strategy for enrolling students into my programs, since I know the returns can be extraordinary. I would especially recommend Claire's training sessions to someone who has a team in place who can execute Claire's suggested strategies and the more advanced practices that she outlines in her handbook.