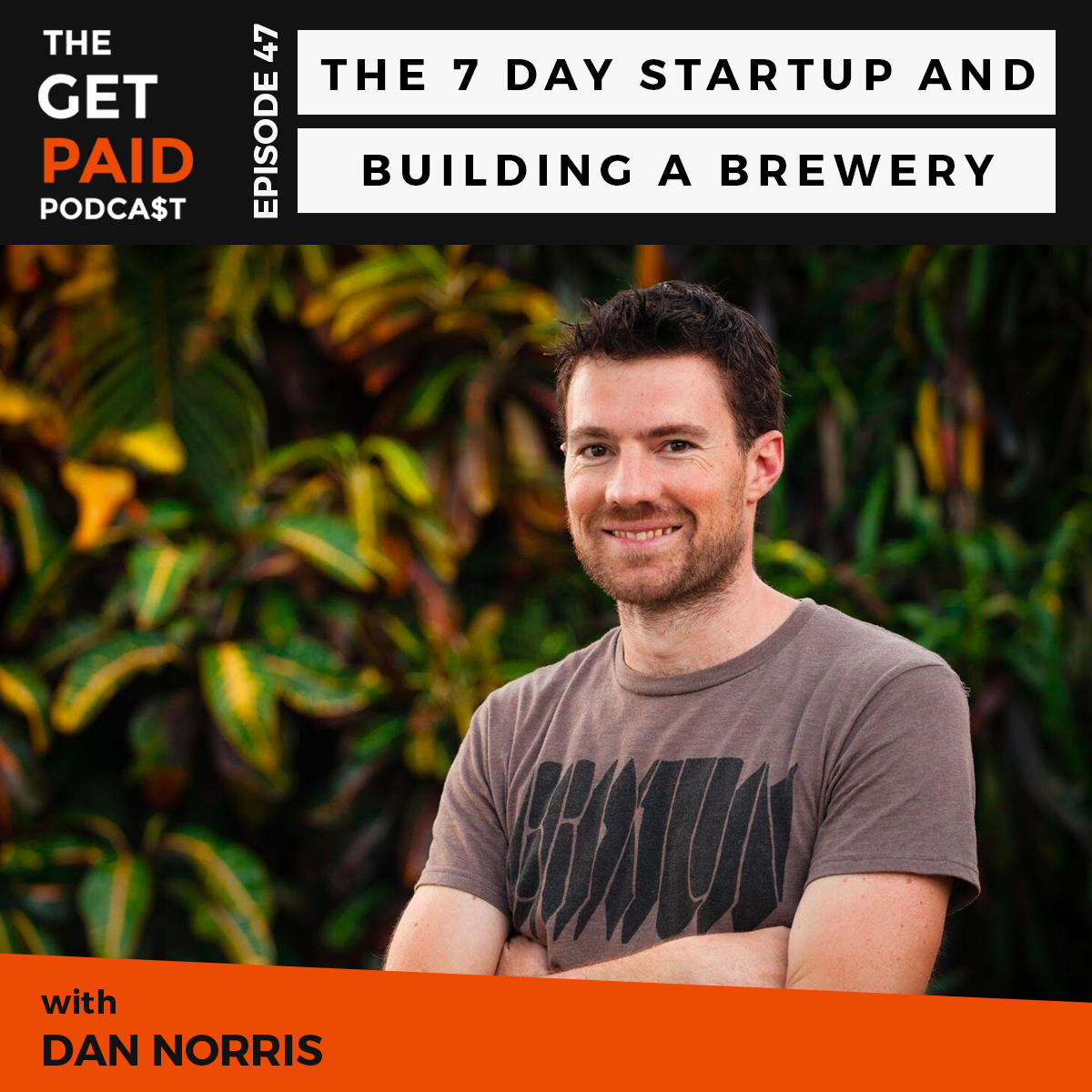 This week I am excited to have the opportunity to interview Dan Norris, co-founder of WP Curve – a service-based company specializing in helping entrepreneurs fix WordPress problems – and the author of the book "The 7-Day Startup." Dan explains his rocky road to success, starting (and failing) several startup businesses throughout the years before collaboratively working to create WP Curve. We talk about the ups and downs in his business journey, suggestions and advice that he received before launching WP Curve, and the many lessons that he feels every aspiring startup business owner should know before starting their business.
Dan also shares a little information about his Australia-based craft beer brewing company and how starting this business is very different from developing a successful online startup. He explains his idea of "differentiation," the difference between a startup and a full-fledged business, and provides tips on what he believes new startup business owners should focus on and what they should "forget about."
Season 3 of the Get Paid Podcast is sponsored by Acuity Scheduling.  Start your exclusive 45-day free trial at acuityscheduling.com/getpaid!
In This Episode You'll Hear:
What is WP Curve and how do they help entrepreneurs improve their WordPress websites?
How did Dan come up with the idea for WP Curve?
What inspired him to write his book on startups?
Is it really possible to launch a business in just 7-days?
Should we expect people to "hand over money" to us after launching a business in just 7 days – before they have even heard of us?
What things does Dan think we should focus on as a startup business?
How did WP Curve get to where they are today – being a 6-figure company? How did they market the service? (Spoiler: They didn't pay for marketing and advertising!)
How is a startup different from a business?
How did WP Curve choose the limitations of the projects they work on for their clients?
Dan shares some ideas that have used – or can successfully implement – productized services.
Mentioned In This Episode:
Connect with Dan on the ol' Social Networks:
Connect with Claire:
Thanks for listening! Time to go get yourself paid. :)
Take a Peek at the Tools, Coaches, and Trainings We Use to GET PAID:
Look behind the scenes and see what we're using to keep the money rolling in!
We've done all the research, testing and trial 'n error for you. Grab your copy today!