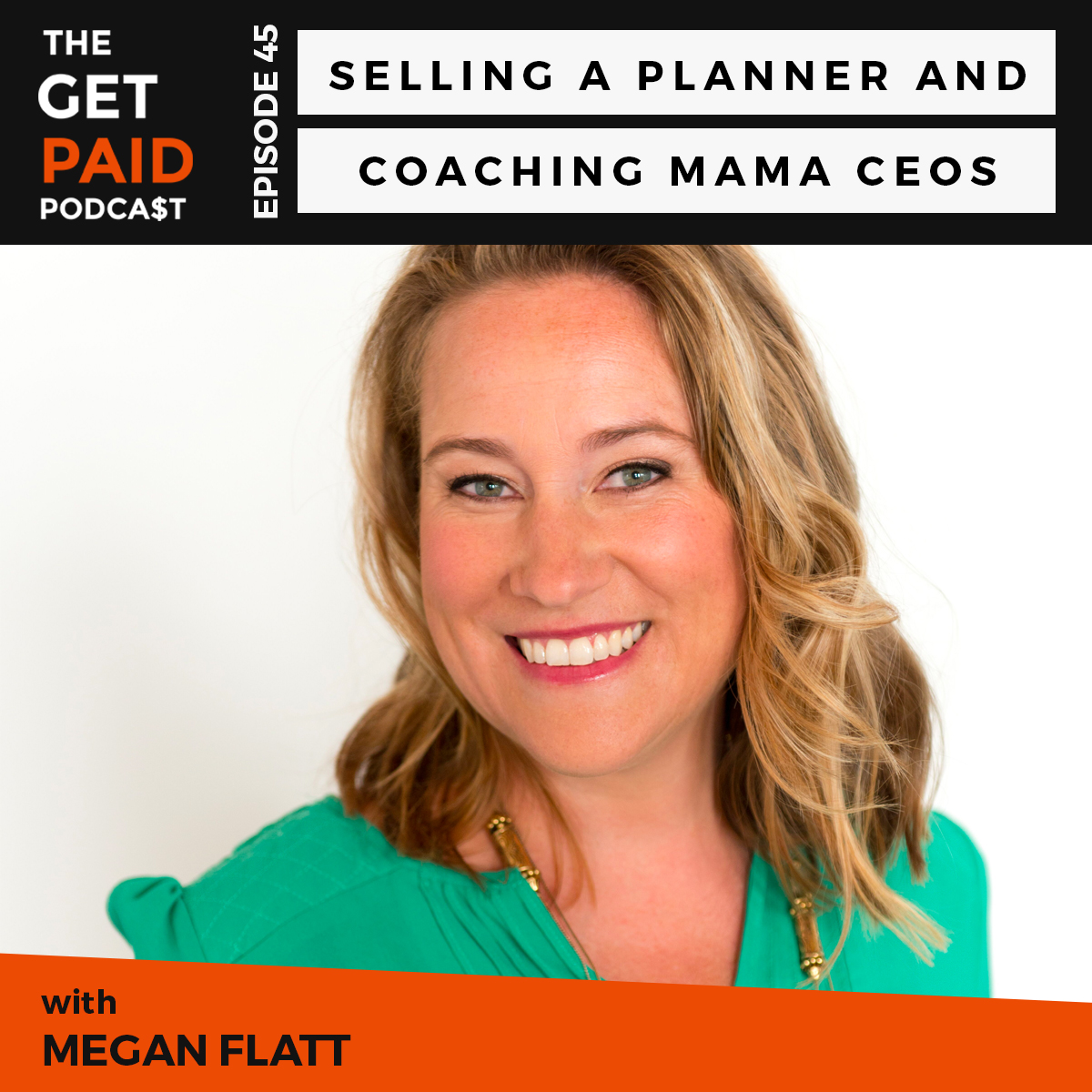 Running a business while juggling the crazy, hectic schedules that come along with motherhood can be a challenge – to put it mildly. From rushing kids to soccer practice to rushing to launch a product or service on time, we all often feel stressed, overwhelmed, or simply aren't sure how to do certain things we want to do to scale our businesses. Megan Flatt is a business strategist who works almost exclusively with female entrepreneurs – or more specifically, mom entrepreneurs. She joins me on the show today to share some of her personal experiences with being a Mama CEO, how she helps other mompreneurs, and some of the challenges she has faced head on while launching a new product.
Season 3 of the Get Paid Podcast is sponsored by Acuity Scheduling.  Start your exclusive 45-day free trial at acuityscheduling.com/getpaid!
In This Episode You'll Hear:
How Megan got started in her business and niche.
Megan's Mastermind program and how long the program runs.
How is the Mama Mastermind program structured?
What Megan learned from her first product launch and why she says "it is a lot like being pregnant and having a baby."
Why does Megan feel like she sabotaged the success of her Mastermind launch?
What part of Megan's business makes up the majority of her annual revenue?
What does Megan spend most of her expense money on each year?
Mentioned In This Episode:
Connect with Megan on the ol' Social Networks:
Connect with Claire:
Thanks for listening! Time to go get yourself paid. :)
Take a Peek at the Tools, Coaches, and Trainings We Use to GET PAID:
Look behind the scenes and see what we're using to keep the money rolling in!
We've done all the research, testing and trial 'n error for you. Grab your copy today!