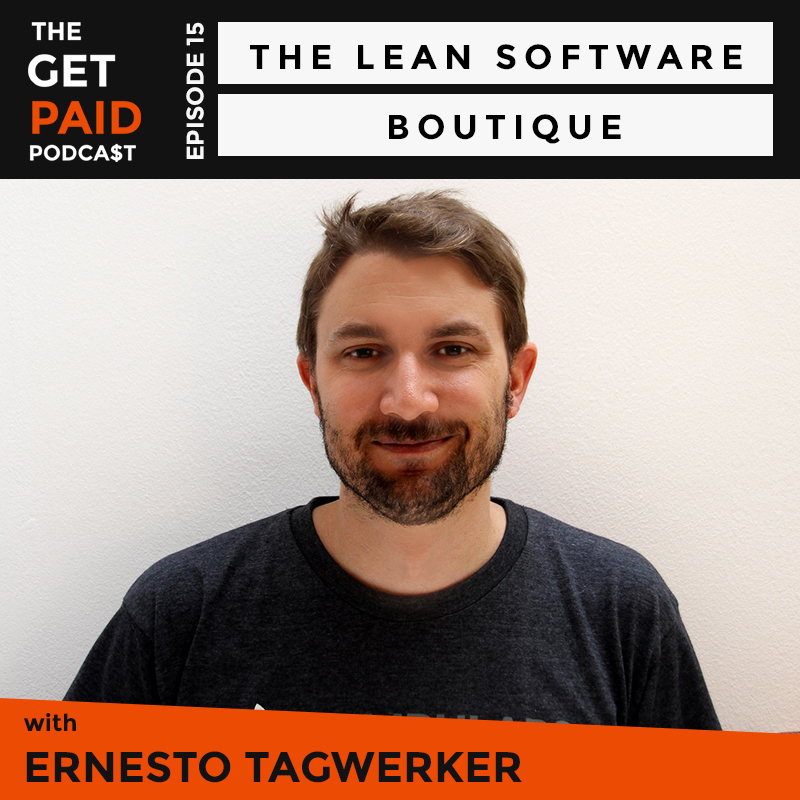 Thinking about hiring a developer to build an app for your business? Make sure you know exactly what you DON'T need before you start shelling out piles of money.
Ernesto Tagwerker is the owner of OmbuLabs, a software boutique that uses the Lean Startup methodology to create web apps for their clients. Just because you have an idea for an app doesn't mean that's where you should start. Listen to Ernesto share the biggest things people get wrong when they hire a development team and why you should apply some Lean Startup practices to your business even if it has nothing to do with software.
In this episode you'll hear:
— Why OmbuLabs probably won't build your website.
— The difference between a web app, a website, a desktop app, and a mobile app.
— All about MVPs, and why they're a must-have in your project (whether or not you're building software).
— Why you need to "get out of the building" more.
— One of Ernesto's biggest challenges in closing clients.
— How he combats burnout in himself and his team.
— Why Ernesto went from bootstrapping his business to looking for funding, and back to bootstrapping over the course of 3 years.
— Why OmbuLabs charges by the hour and not on a per-project basis.
— The unique challenges in hiring software developers.
Mentioned in this episode:
Connect with Ernesto on the ol' Social Networks
Thanks for listening! Time to go get yourself paid. :)