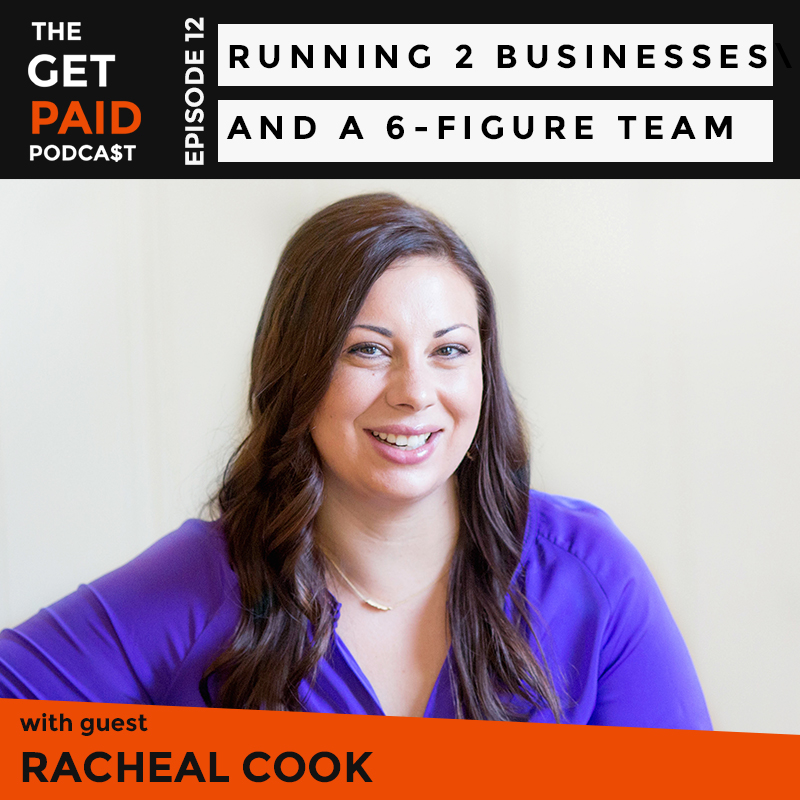 You gotta spend money to make money, and Racheal spends hers on people. People who are doing tasks that SHE could definitely do herself.
You've heard it before: don't be the bottleneck in your business. But it's so much easier said than done. This interview with Racheal had me taking a closer look at the people I work with, what else they could take on for me, and the possibilities all that free time could lend towards.
In this episode you'll hear:
— How Racheal priced her consulting services when she was just starting out with small business owners.
— How and why she did the opposite of niching down.
— What Racheal did to boost her sales conversion rate from 1.5% to 4.5% when launching the same program yet again.
— How you can use video game theory in your programs to increase retention rates.
— Details on the 6-figure team that allows Racheal to work 30 hours a week running 2 separate businesses, plus her revenue numbers for 2014.
— How bringing on a CFO has dramatically changed her business for the better.
— What Racheal isn't very good at. (Confirmation that she's not a god among men!)
Mentioned in this episode:
Connect with Racheal on the ol' Social Networks
Thanks for listening! Time to go get yourself paid. :)