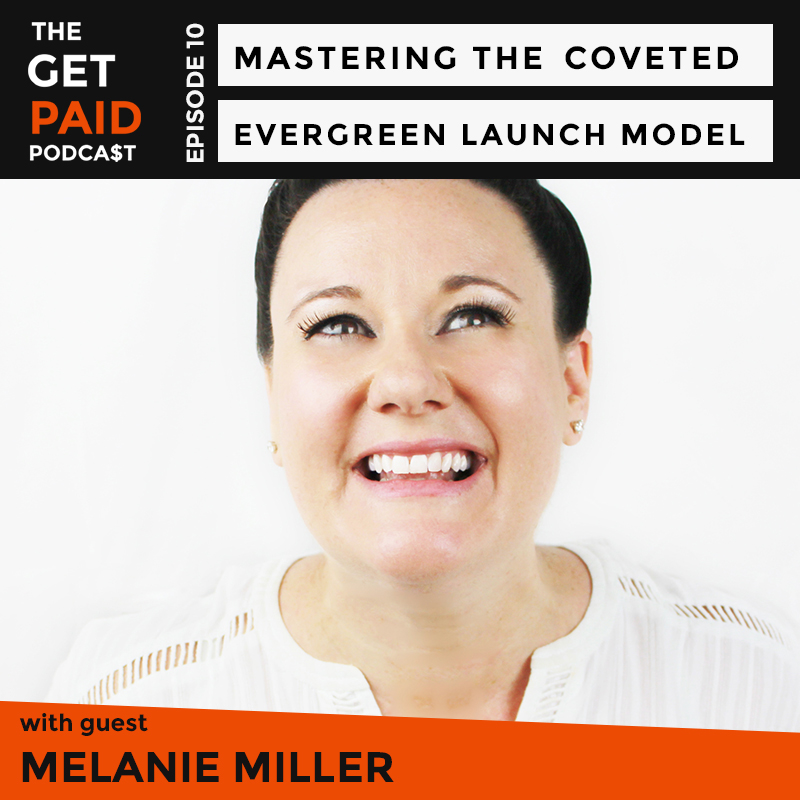 Failed launches. Products nobody wanted. A membership site with costly backend problems.
Business coach Melanie Miller was so broke she couldn't pay for a course that could save her from mistakes, so instead she taught herself with a whole lotta trial and error. Now she makes money in her sleep with the coveted evergreen launch model and two online courses.
In this episode you'll hear:
— How Melanie lost 70% of her business coaching client base in 6 weeks.
— How she learned to create a successful online course without investing in any programs or trainings (because she literally couldn't afford them).
— What didn't work when her current offering was a $47-monthly membership program.
— Why you can't join either of Melanie's courses today.
— Details on the evergreen launch set-up that drives conversions like crazy.
— How Melanie got over her icky feelings about creating false scarcity in her marketing.
— How "audience fatigue" has caused a drop in her profits, and what she's planning to do about it.
— Melanie's productivity hack that I'm trying to implement for myself right now.
— The surprising effect that creating marketing videos had on Melanie's business.
— The potential cost of not being yourself early on in your business.
Mentioned in this episode:
Connect with Melanie on the ol' Social Networks
Thanks for listening! Time to go get yourself paid. :)