The absolute easiest way to get all the episodes of The Get Paid Podcast onto your mobile device is to subscribe. Don't worry: I don't want your email address or credit card info or anything.
Here's how to subscribe to a podcast, The Get Paid Podcast in particular:
Got an iPhone or iPad? (Yes Mom, this means you!)
Open up the Podcast app: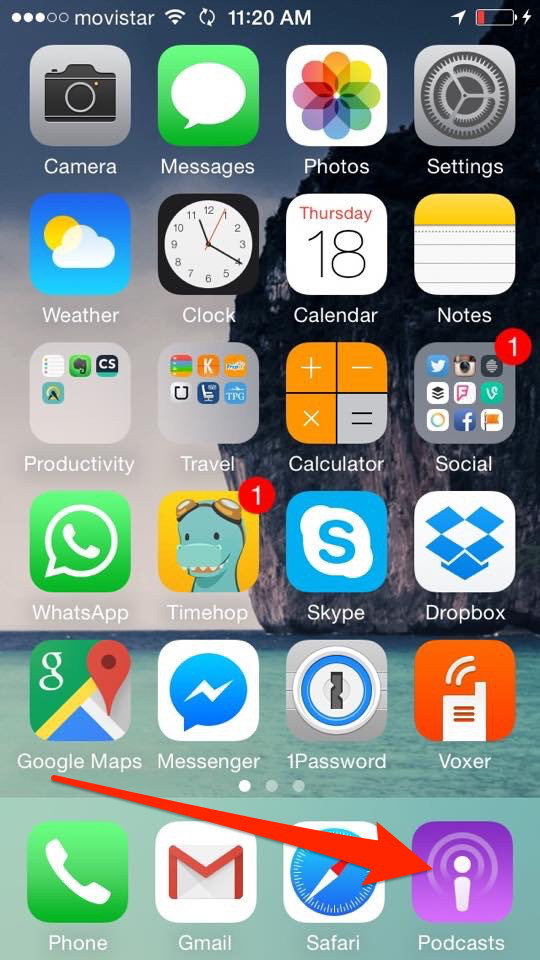 Search for the name of the show: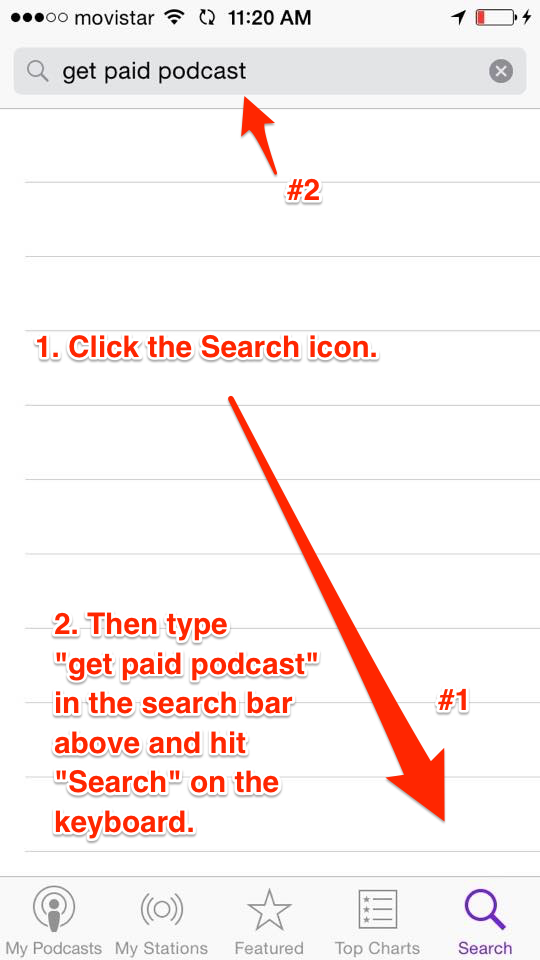 Tap on my face!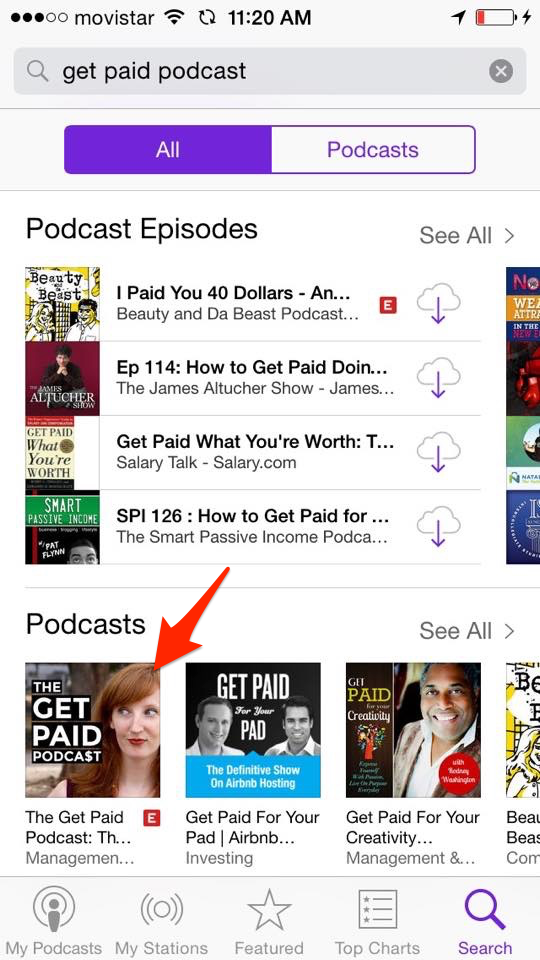 Tap on the purple SUBSCRIBE button.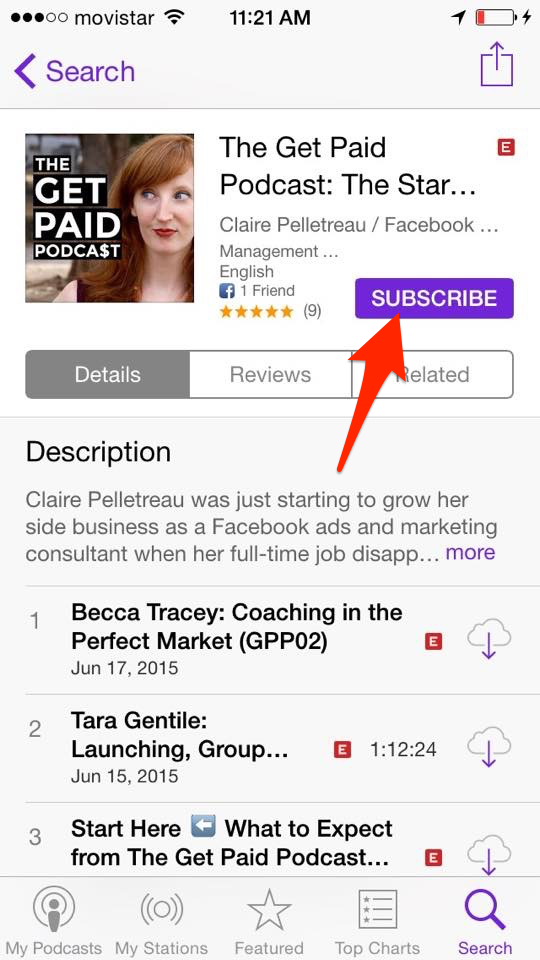 Now any new episodes will download automatically to your device. To download the existing episodes, click on the little cloud + arrow icon next to the episode you want hear.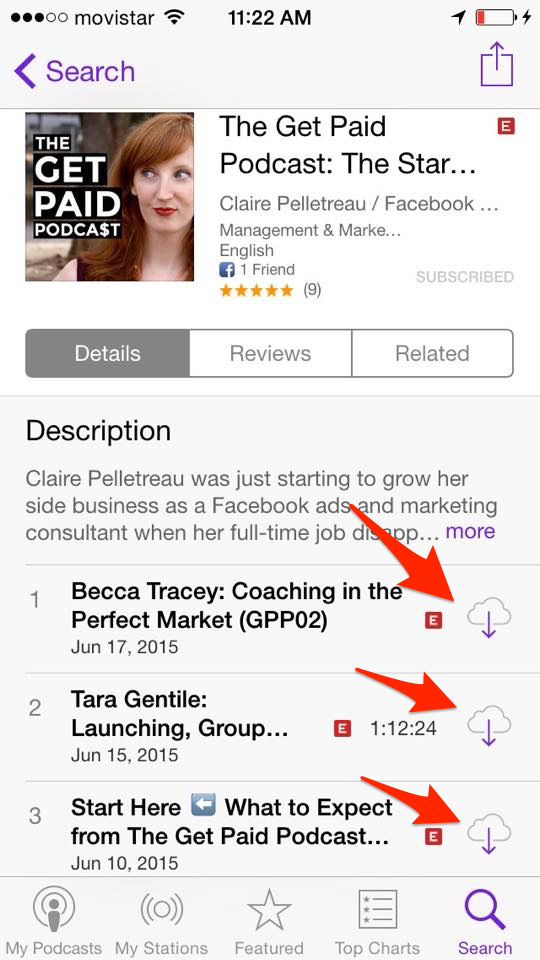 Then simply tap on the name of the episode to play it! (You can also listen to the episodes without downloading by skipping the above step, so long as you're connected to the Internet.)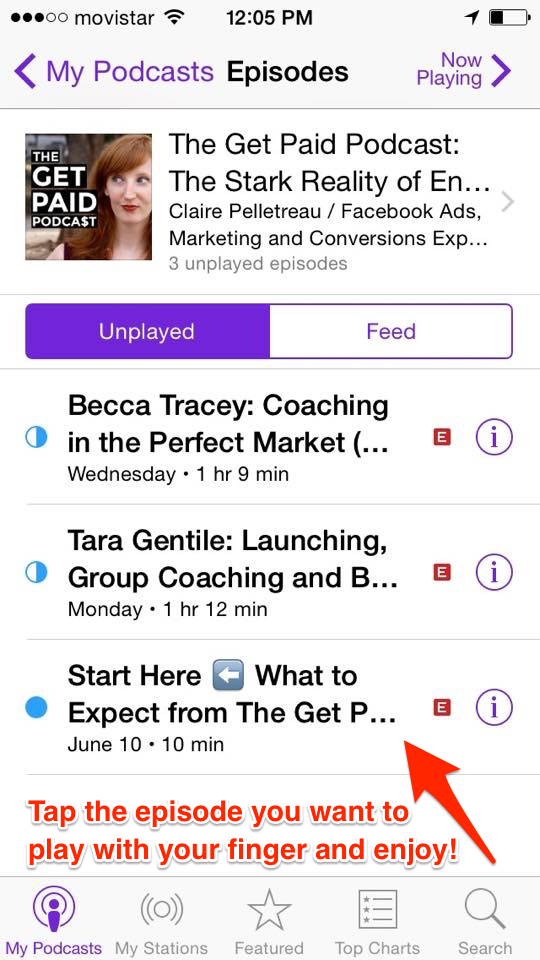 Got an Android device?
Sorry, I'm pretty much useless here. But I did find this lovely video on YouTube to help you download the episodes:

If you want to learn to subscribe with your Android device, check out another video I found.
And you're all set! If you run into any problems, let me know in the comments so we can try to troubleshoot them. :)