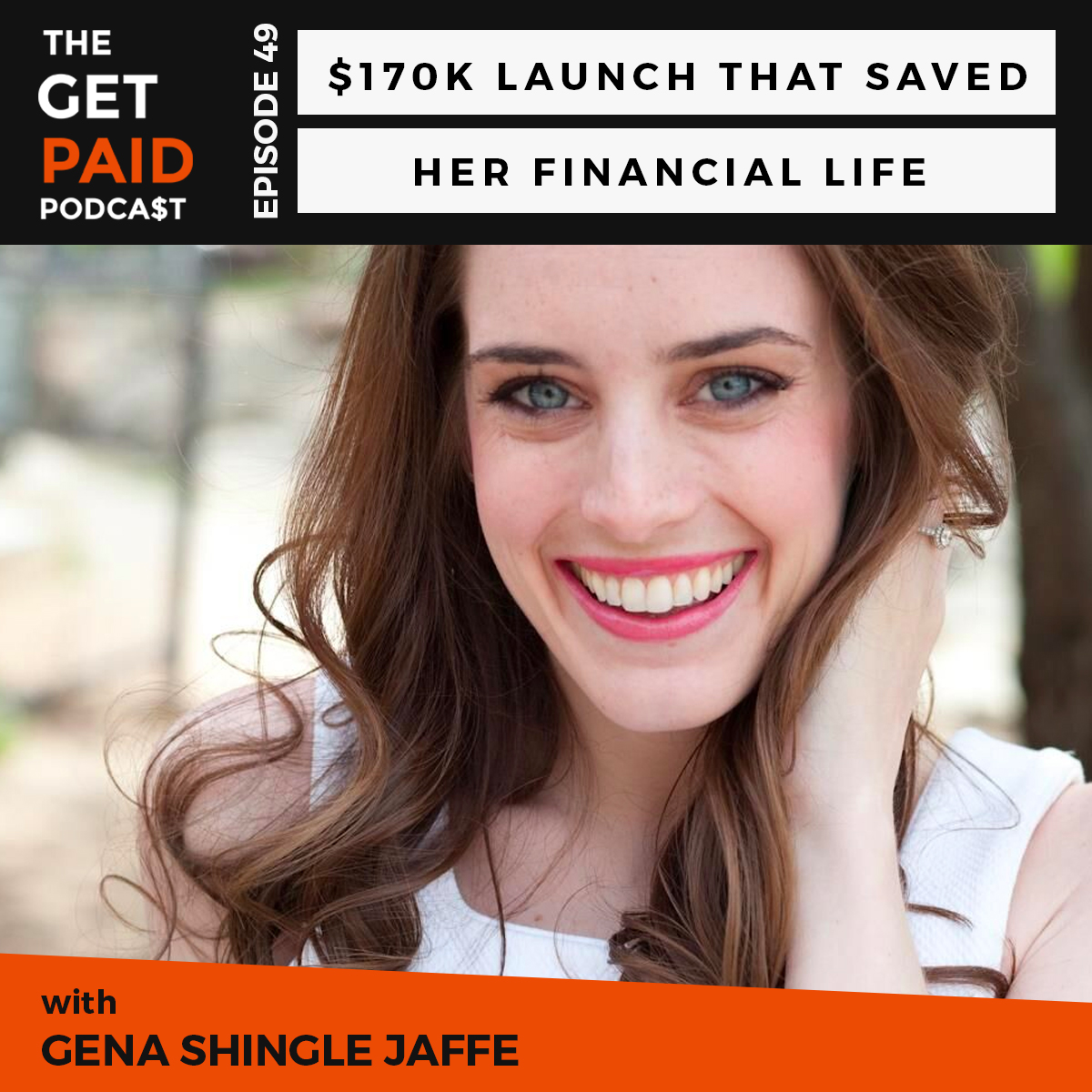 Legal terms, Terms and Conditions, client agreement contracts – these are all topics that most business owners and entrepreneurs cringe at. Before you start running for the hills and refusing to listen to today's episode, let me tell you about Gena Shingle Jaffe, the attorney uniquely nicknamed as the "Sparkly Lawyer Extraordinaire." Gena is probably one of the most upbeat attorneys I have ever talked to. Her way of explaining legal terms in an upbeat, no-fear infused, down-to-earth manner is not only easy to understand, but puts you at ease about your legal questions and concerns, and is truly extraordinary.
Today, she shares some free interesting legal advice about trademarks and how they differ from copyrights, legal contracts every entrepreneur should have, as well as various legal documents you should have on your website as an entrepreneur. Gena is also very open about her expenses and revenue figures, her near-bankruptcy experience, as well as how she leaped from that scare to building a 6-figure successful business.
Season 3 of the Get Paid Podcast is sponsored by Acuity Scheduling.  Start your exclusive 45-day free trial at acuityscheduling.com/getpaid!
In This Episode You'll Hear:
What does it mean to be a "sparkly lawyer?"
What does Gena do to generate revenue?
How did Gena leap from a corporate attorney to an online legal entrepreneur?
What kind of legal templates Gena offers.
What can happen to a business owner or entrepreneur if they do not have a "no guarantees" disclaimer in their contracts – or worse – don't have a contract at all?
How Gena sells a $2,000 program without using fear tactics.
What's the difference between trademarks and copyrights? What do each of these cover, and how do you register for them?
Digging in deep into Gena's financial breakdown – exactly how much revenue are we talking?
What did Gena do to have such a successful program launch?
Mentioned In This Episode:
Connect with Gena:
Connect with Claire on the ol' Social Networks:
Thanks for listening! Time to go get yourself paid. :)
Take a Peek at the Tools, Coaches, and Trainings We Use to GET PAID:
Look behind the scenes and see what we're using to keep the money rolling in!
We've done all the research, testing and trial 'n error for you. Grab your copy today!