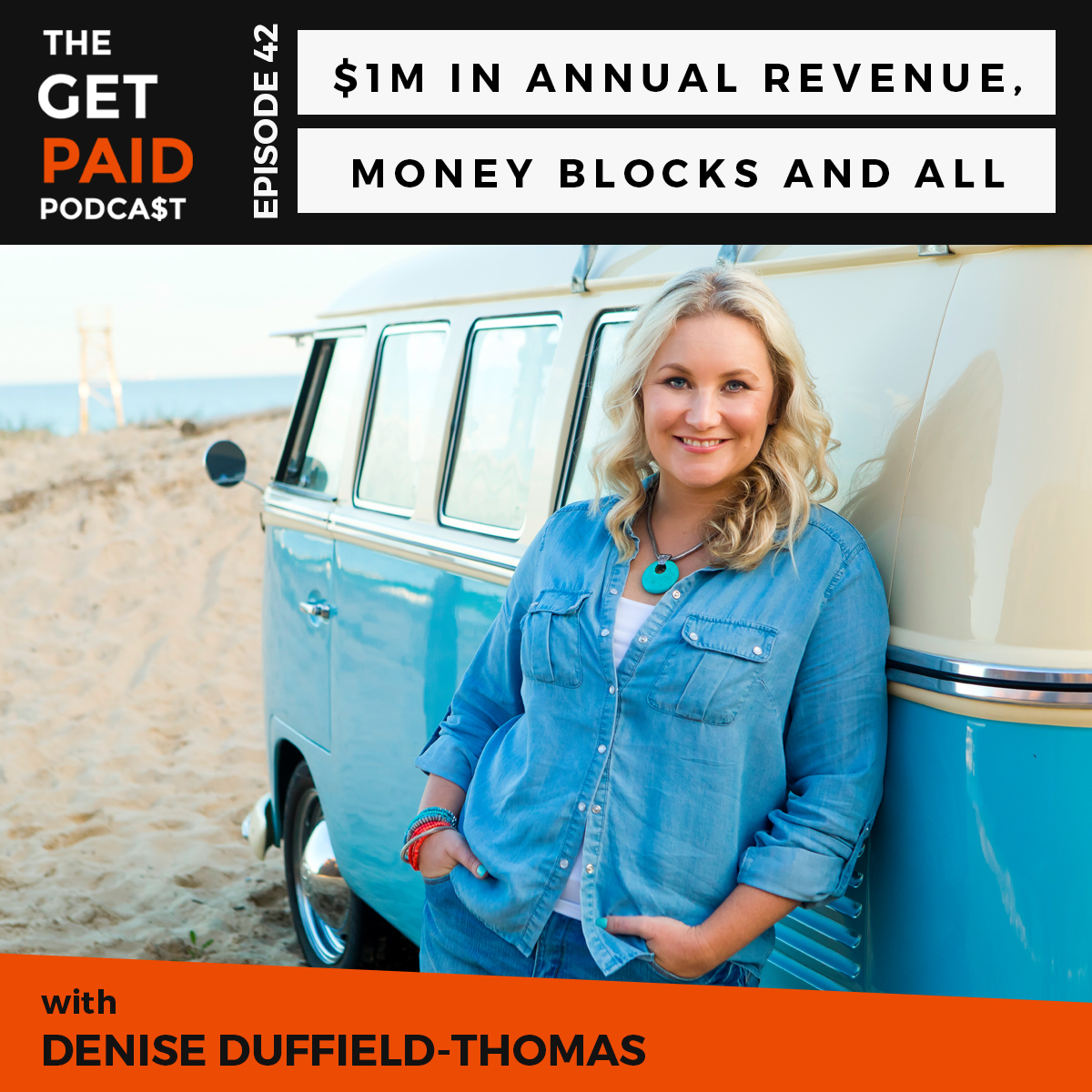 Welcome back to the Get Paid Podcast! I am super excited about today's guest, founder of Lucky Bitch, and author of the Get Rich, Lucky Bitch book, Denise Duffield-Thomas. Over the last few years, I have become a huge fan of Denise's, and I am incredibly excited that she has agreed to be on the show today. On this episode, she answers some of my toughest questions, including how much she gets paid, what she does to get paid, and why she continues to host certain events even when they aren't particularly profitable. She gets completely transparent with me on the show and shares her tips, insight, and favorite motivational quotes with you to help you advance your business to the next level and learn what it takes to run a million-dollar business.
Season 3 of the Get Paid Podcast is sponsored by Acuity Scheduling.  Start your exclusive 45-day free trial at acuityscheduling.com/getpaid!
In This Episode You'll Hear:
What is Denise's primary moneymaker?
Has Denise ever said to herself "Who am I to speak about this?"
How has the Lucky Bitch Bootcamp evolved over the years?
Denise explains how raising her bootcamp prices has created a sense of urgency in her buyers, and increased her upfront profits.
Denise shares one of her favorite quotes to live and work by and how it relates to her definition of an 'unattached' business model: "Deeply and completely love and accept myself regardless of the outcome."
What other revenue streams Denise has started focusing on more recently.
Denise shares some lessons she has learned from launching and promoting the Lucky Bitch Money Tracking App – and why she decided not to monetize it.
Mentioned In This Episode:
Connect with Denise on the ol' Social Networks:
 Connect with Claire:
Thanks for listening! Time to go get yourself paid. :)
Take a Peek at the Tools, Coaches, and Trainings We Use to GET PAID:
Look behind the scenes and see what we're using to keep the money rolling in!
We've done all the research, testing and trial 'n error for you. Grab your copy today!