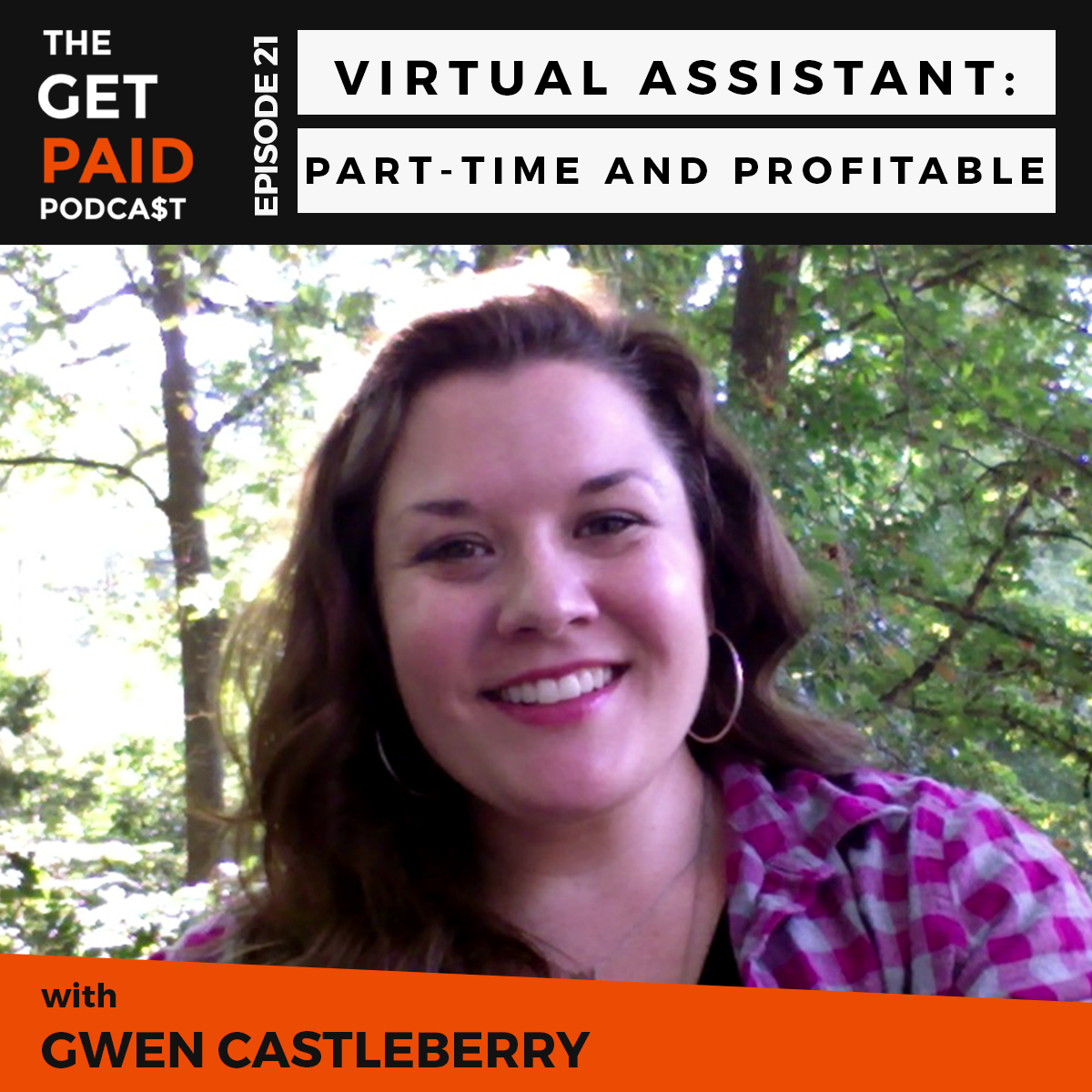 You may have hired help in your business, but have you every thought about how you can be a better client to your contractors?
Gwen Castleberry is a virtual assistant – my virtual assistant to be clear. She doesn't have too many stories of nightmare clients, but I did ask her to give it to me straight on what I can do as her client to improve our working relationship, and I think you'll find her tips extremely valuable, especially if you're just starting out with your VA.
In this episode you'll hear:
— How Gwen only works a handful of hours each week.
— How and why Gwen keeps her earnings (and expenses) low.
— What she could do to scale her service business if she wanted to.
— The unique pricing strategy she uses to create dependable income each month.
— What you can do to be a better client and improve your own business.
Mentioned in this episode:
Get In Touch With Gwen:
Thanks for listening! Time to go get yourself paid. :)