I have three words for you: buy it NOW. This guide is absolutely freaking awesome. I used to run away in fear of the Power Editor and Facebook ads, just blindly throwing my money at Facebook, hoping something would come out of it. This guide has been my saving grace. I literally follow it step by step as I'm creating ads. It is SO incredibly thorough and helpful. Each page is descriptive, clear, and outlines exactly what you should be doing to create a successful ad. If I can create an ad (as a self proclaimed tech-phobe and Power Editor-phobe), you can absolutely do it using this guide. Claire over-delivers with the amount of information, ideas, content, and instructions and this guide has completely shifted my perspective around creating ads.
I was nervous to enroll in Absolute FB Ads because it so easily could have been stuff I already knew or could easily figure out: simple strategies that weren't worth my dollars. But I trusted Claire because of all the in-depth blog posts she gives. And good thing – this course was really helpful. Like my little roadmap for a successful ad!
The bootcamp was insanely helpful too. I loved getting near-instant feedback from Claire and plenty of my fellow students with suggestions for improvement, reasons why something might be going wrong, clarification if I got confused, and great ideas I would have never thought of!
I ran one Facebook ad and 1.27% of the people who saw it became a new subscriber. Almost every one of them stayed on my list. And each one only cost just over a dollar. They say a subscriber on your list is worth about $2, so I'm calling this a total win!!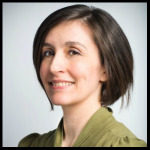 I am so grateful I found Claire's Bootcamp! If you ever considered buying Facebook ads, this course is what you need. Claire holds your hand through the discovery of the Power Editor, the formatting and the targeting of your ads. I ran two campaigns in two days and got 78 and 75 subscribers respectively. Now I have a system to regularly add new subscribers to my list without writing guest posts for hours. Thank you Claire!
After working with Claire on Facebook ads and conversion optimization, my passive income increased tenfold. I'm talking about sales that come in from a completely automated system – I don't have to lift a finger to convert those customers. Claire's working style fit really well with mine. We "got" each other right away, set objectives and and hit our deadlines. And an added bonus was being able to work with her in Spanish!
I had done some Facebook ads before enrolling in Claire's course, and I always felt that I was missing something. There just seemed to be so many options and I wasn't sure what the right type of ad for my situation was – I constantly felt I was missing something. The Absolute FB Ads course really cuts down what works and what doesn't without overly simplifying things. It's in-depth and comprehensive, but also quite easy-going. It isn't boring either, which it could have easily been. I went through the entire course materials once and then picked off it in small chunks as I was creating the ads.
But it was the Bootcamp that really did it for me, for a number of reasons. Firstly, the structure of the Bootcamp forces you to implement.  You've got some actions that you've got to get done that day, so you get them done. Then you actually learn quite a bit from other people's work and how Claire responds to them. The detailed feedback Claire gives is excellent, and it's something that you're not going to get unless you go through the Bootcamp.
I would absolutely recommend both the Absolute FB Ads course and working with Claire (and everyone else) in the Bootcamp.
Honestly, Absolute FB Ads was perfect for my needs. It was so detailed that I was able to set up my very first ad campaign and ads just by following Claire's steps. I especially loved the tips on writing ad copy and putting together the images. It seems so simple now, but having examples of well-converting ads was extremely helpful. Best money I've spent in a LONG time!
Before doing Claire's FB Ads Bootcamp, things were going "o.k." We got the ads done by cobbling together the process, making tons of little time consuming mistakes and more likely than not spending more money than necessary. We had no idea how to measure if an ad was successful or not. After doing the bootcamp we produced better Facebook ads, saved a substantial amount of money and ended up with better results. In her bootcamp, Claire touched on every single unanswered question we had about Facebook ads, which is not an easy feat! Claire is a gem, and my forever go-to gal for Facebook ads.
I started running ads to build up my list before one of my launches earlier this year. After a brief conversation with Claire, I was able to dramatically reduce the cost of each new subscriber using her simple tips on targeting and my ad copy!
I've been gradually building my Facebook fan base for nearly two years and knew the Ads Manager back to front. But I also knew that it had its limitations. If I wanted to do more with my ads and produce better results, I had to start using Power Editor. I think I had about 10 attempts but found it confusing, counter-intuitive and, frankly, a pain. So I drifted back to the Ads Manager. It wasn't until I went through Absolute FB Ads that the fog lifted. Claire's step-by-step instructions just made it easy. She has a unique knack of turning complexity into simplicity – just the help I need when marketing online. Thanks Claire.
I worked with Claire on Facebook ads for a number of my big launches. She helped me figure out when to invest more in ads to grow my reach and when to put on the breaks. In the last launch, not only did we have tremendous lead gen, but earned a 300% ROI on my ads!
I've been curious about using Facebook ads for a while but all the advice I'd been given and articles I read seem to contradict itself. Absolute FB Ads cleared up every question I had about what to spend money promoting and how to put together my ads. My list is growing as we speak and I've only spent about $80 so far!
Claire did one hell of job breaking down the Power Editor.  I was able to follow her directions and implement them with barely any learning curve, which I would say is a huge success considering I'm a total newbie! I love the pictures and screen shots – they were huge in helping me understanding the process much easier.
Absolute FB Ads gave me a complete understanding of what it means to run Facebook ads, especially the importance of testing and tweaking as you go. But one of my big, unexpected take-aways from Claire's program was how Facebook ads actually became a testing ground for my launch!
As a result of the Bootcamp and the ads I ran, I was able to clarify my message, copy and sales page which I hope leads to more sales when I finally open my cart. I highly recommend Claire's workshop and have already told friends who are struggling with their business Facebook accounts to check out her course!

I manage Facebook accounts for clients all day long so I am always hungry for the latest tactics. Finding Claire's blog was godsend. I have spent thousands and years on my education – I wish I had had this type of resource when I was starting out and for free! Claire is just marvelous at what she does and her touch for details and explaining things always leave me wanting more. Going for her Absolute Ads course was a no brainer. I thought I would get a refresher on Facebook ad basics, but I definitely took away a lot more than that. I can't wait for what's to come!
After reading Claire's blog I decided to give Facebook ads a try to grow my own list. I can't say I was too happy with the results. Claire took a very quick look at my campaign and pointed out the exact targeting mistake that was at the very root of my problem. Absolute FB Ads has helped me understand how to make sure my ads are shown to the right people. Claire's step-by-step instructions couldn't be clearer.
The more success I experienced as a coach the more I realized the potential for my business's growth. I knew Facebook could help me attract more clients online but I confess that the Power Editor loomed like a big blue hairy monster. Enter Claire Pelletreau. Claire not only helped me tame the beast but she also showed me how to create an entire marketing plan around FB ads. My client base has grown exponentially as a result.