If you're not running Facebook ads for other people, you're leaving a lot of potential revenue on the table.
The problem is that it's one of the trickiest marketing services that you can offer. You've probably even tried it before but gave up. A lot of times the money doesn't seem like it's worth it because:
You're fine with getting the ads up and running, but you're not sure what to do after that. Those metrics are just baffling.

You KNOW that you could be making a lot more money if you added this service to your offerings, but fear of failure is holding you back.

The ads you've run so far haven't done so well, so you're not sure if you've "got what it takes" to run Facebook ads for other people.

Some clients have really high expectations about Facebook ads that can be downright impossible to meet. (For example, they want 1000 webinar sign-ups in the next 5 days for just 50 cents a pop.)

You price your ad services way too low and end up resenting your client as a result of it.

You run ads for a client that just aren't converting and you can't figure out why not!

You don't know what to say to the client when those ads aren't converting, and you cannot wait for the project to end so you never have to speak to them again.

You don't feel confident enough about your Facebook ad skills to charge

good

money to run other people's ads.

You have clients who want to run ads but you know that they're probably not going to get the results they want. So you're stuck with saying "Sorry! Your business isn't that great" or accepting their money for a job you know your client won't be happy with.

People ask you all the time if you can run their ads for them but you honestly don't know how much to charge them so you say no instead.
Being a Facebook ad consultant can feel really scary. And it's not your fault: you're caught in this really awkward position of working with a system that you only have a certain amount of control over, AND you're spending other people's money.
Your clients, if they are so inclined, could watch their money just dwindle away into Facebook's bank account every single hour. So there's a lot more pressure on you than if you were just setting up their Mailchimp account or writing social media posts!
But the truth is that there's no better time than now to hone your Facebook ad skills and offer them to existing or potential clients.
The days of organic reach on Facebook are long gone, and thanks to all the high-profile entrepreneurs who are open about the fact that they use Facebook ads to rake in thousands of dollars, small business owners are FLOCKING to the advertising platform.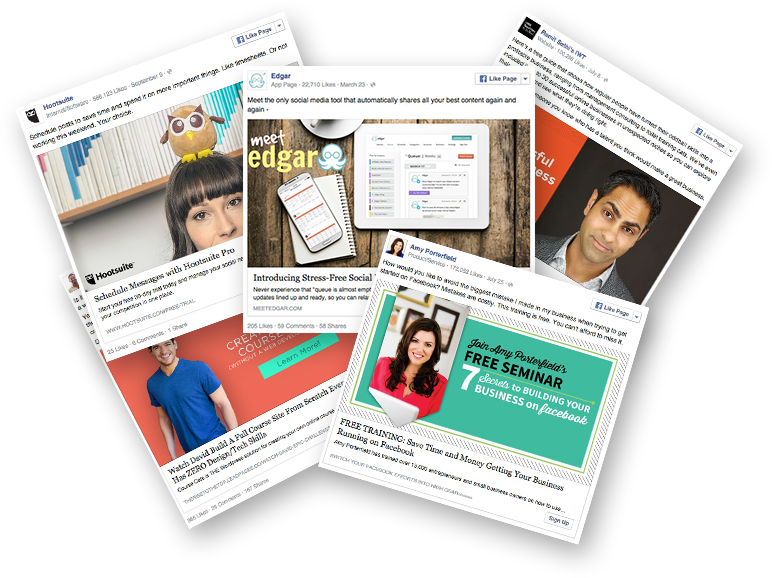 And as soon as they see that it isn't easy, and/or that it takes some serious time to get good at, a lot of times they just want to outsource this piece of their marketing right away.
While I offer a successful DIY e-course so business owners can learn Facebook ads on their own, a major part of my revenue has come from clients who paid me a minimum of $1,500 per month or $2,500 per launch to run their ads. (Again, those numbers are the low ones. For more complex campaigns, I would normally charge upwards of $3,500.)
But I've been spending thousands of dollars on other people's campaigns for over 6 years. I got to sharpen my skills working with businesses that had the money to test different strategies and offerings, so I have the confidence to charge those kinds of prices, and the reputation to back them up.
Now I have more requests than I can handle for 1-on-1 Facebook ad support, which is why I want to train YOU to take on the work that I'm passing on every single week.
At the end of the Ad Consultant Incubator, you'll be armed with:
Everything you need to know about the ins and outs of running Facebook ads so you can wow your clients with incredible results.

How to manage client expectations so that your back is covered when the results aren't what your client was hoping for. (This piece is FAR more important than the actual how-to stuff.)

What packages to offer and how much to charge.
And there's one more thing there are two more things . . .
→ For 12 weeks, you'll have my eyes on your campaigns. (Worth the price of admission alone!)
Want me to check out your ad copy and get suggestions for improvement? Done.
Not sure about which audience to target? I'll help you choose.
Confused about how to optimize a campaign? Show me your results and I'll tell you what to do next.
Dealing with a client from hell? RUN! No, just kidding. I'll help you get through it.
I understand how scary it can be to spend other people's money, especially when you feel like you don't have enough experience to always make the right decisions. For 12 weeks, I'm going to take away that fear and be your partner as you wade deeper and deeper into the world of Facebook ad consulting.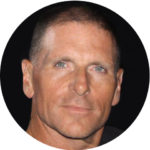 What made the learning experience exceed my expectations was how available Claire was to Skype and check out my ad performance and offer hands-on suggestions.  Having her eyes on my Facebook ads in real time allowed me to explain my ads' intent and then quickly optimize them.  She also validated my ad creation process, use of target audiences and specific customer interests so I can recreate the best ads in the future.
No doubt without our online meet-ups, my ads would have underperformed and cost me money.
– Chris Castillo, The Life Coach School
→  You'll take on the clients I have to turn away.
Once I've watched you transform into a kickass ad consultant who knows 1) how to run campaigns that convert and 2) how to manage client expectations so that nobody walks away majorly dissatisfied with your hard work, your name goes up on my site.
If you do the work and show me your skills, I'll be able to recommend you to the ridiculously business-famous people who contact me every month looking for an ad consultant recommendation.
"But wait . . . who ARE you?"
I'm so glad you asked! (I'd be a little surprised if you enrolled in a training program without knowing anything about the instructor.)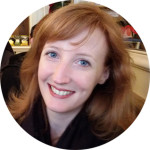 My name is Claire Pelletreau and I'm a Facebook ads and conversion optimization expert. I started playing around with Facebook ads in 2011 while working for startups in the U.S. and Argentina (that's where I live), and I honed my skills even further working with Laura Roeder from MeetEdgar and LKR Social Media on her 5 and 6-figure launches. Since then, I've worked with countless entrepreneurs on using paid traffic to boost their businesses and make a whole lot more money!
While I totally geek out about Facebook ads, conversion pixels and online marketing in general, my absolute favorite thing to do is to teach others what I've mastered working with businesses in all different industries. Which is why I'd love to hang out with you for 12 weeks, get to know you and your clients, and help you become a Facebook ad expert that GETS PAID!
Once I take you through the Ad Consultant Incubator, you'll be closing new clients within a month (or less)!
Here's what we'll cover during the program:
Module #1 Someone Wants You to Run Their Facebook Ads . . . NOW WHAT?
There you are, standing on the edge of this opportunity to land another client this month (and bring in even more money!). Discover how to make sure this Facebook ad project gets off on the right foot . . . or if you should turn them down cold.
In this module you'll learn:
The different kinds of Facebook ad campaigns, and when it makes the most sense to run each one.

The right questions to ask in order to find out exactly what to expect from your clients.

How to minimize micro-managing even when it's your client's middle name.

The conversations you MUST have to set expectations with your clients

before

you take their money.

How to use my budget formula (complete with access to the very spreadsheet I use in my own consulting business)  to clear up any doubts about what can and cannot be achieved with Facebook ads.
Module #1 Resources:
Strategy Cheetsheet: Understanding Ad Types and Objectives

Interactive Budget Formula Spreadsheet
Module #2 Closing the Deal with the Perfect Strategy
Now that you know what the client wants (and whether or not Facebook can help them achieve their goals), it's time to land the project! They won't be able to resist the combination of the perfect strategy and a stellar proposal, and you'll be sending an invoice in no time.
In this module, you'll learn all about:
The three main Facebook ad strategies that'll help your clients reach their goals, and who you should be targeting with each one.

Bells, whistles, and maybe reports? What to offer in your packages, and what to leave to the (other) experts.

How much to charge for your services depending on your offering, the client, and those abovementioned bells and whistles.

Examples of real campaign plans for 5 and 6 figure launches.

How to write and design project proposals that blow away the competition.
Module #2 Resources:
To-do checklists for each type of campaign: what you need from your client to do your job, plus each step along the way so you don't miss one of the hugely important things.

Example Proposals: the language and simple Google doc-design of my own proposals that get me paid.
Module #3 Creating the Campaign and the Ads that Go With Them
Green light from the client? Check! Deposit paid? Check! All that's left now is to create and upload some ridiculously impactful Facebook ads. No pressure, though, OK? I've got your back through the whole process.
In this module you'll learn all about:
This whole "retargeting" thing: how to put the pixel in the right place, create strategic audiences and then actually use them in your audiences.

Conversion tracking pixels: getting them set and understanding when tracking multiple conversions can and can't work for you.

What makes for a great ad? Examples, examples and more examples.

How to write copy for your clients, especially when you are terrible and/or hate writing copy.

How to design ads in Canva, PicMonkey, free Photoshop knock-offs.

Discovering lots of different interests to test out, especially useful when the client has a large budget.

Advanced targeting: website visitors, lookalike audiences, connections, etc.

What to name ad sets and ads so that they make sense to you and your clients later.

How many ad sets to run depending on your strategy, budget and results.

Navigating the Power Editor: getting your ads up and running without completely losing your mind.
**Because you'll be creating and running actual Facebook ads in this module (woohoo!), we'll dedicate 2 weeks of the course to covering all this good stuff.
Module #3 Resources:
Project Master Checklist (so you won't lose track of any of those moving pieces).

Interest targeting bank: a (growing) list of Interests you may want to try that you haven't necessarily thought of.
Module #4 Monitoring Results & Communicating With Your Client
Lots of people know how to get a campaign going, but you'd be surprised at how few can tell their client what actually happened with their money! By the time you complete these simple lessons, you'll have leveled up your ad game, BIG TIME.
In this module you'll learn:
How to set up your advertising reports to get super-fast access to the data you actually need.

What numbers you should completely ignore, even if Facebook puts them front and center.

My Sherlock metric-sleuthing method: why I look at the data in a very specific order.

"So are these numbers good or bad or what?" Context and baseline numbers that you can measure your own results against.

What to tell your client,

even if the news ain't good

.

How often you should be reporting to your client while their ads are running.
Module #4 Resources:
Metrics Cheatsheet: Which numbers matter for each strategy (and which are a complete waste of your time).

Reporting templates: 2 different ways to present understandable data to your clients at the end of a project.
Module #5 Iterating and Optimizing Your Campaign
You've spent some money on this campaign . . . now what? You'll either want to keep it running or make some changes, but you need to make sure you go about it the right way.
In this module you'll learn about:
Copy, images, audience, offerings: how to test which one works best within Facebook's limitations.

Surviving the first few days of a campaign when the client tends to be the most demanding and your ads are getting all different kinds of results.  

How to improve a campaign that sucks. (Don't worry, it happens to all of us!)

When you should give up on a campaign and try something completely different.

How to scale a campaign for more great results (because simply increasing the budget isn't the answer).
Module #5 Resources:
PDF Walkthrough: How to Use Visual Website Optimizer to Set-Up Landing Page Split Tests.
HOLD UP! You didn't think that was everything, did you?
I want to arm you with everything you need to be a successful Facebook ads consultant so that the prices you charge are actually WAY less than the value you provide to your clients.
So I'm hooking you up with these puppies too:
BONUS #1: How To Get Clients For Your Facebook Ad Services
Now that you've mastered the art/science of Facebook ads, it's time to get more (and better) clients! After completing this bonus module, you'll have added Facebook ad management packages to your website and figured out exactly which marketing tactics will get them seen by potential clients!
Some of the topics this module include:
How to design Facebook ad management retainer packages.

How to get known for your skills as a Facebook ads consultant without writing a weekly article about Facebook ads.

One email to send to get qualified prospects on the phone with you (even though you've never had any contact before now).

How to get testimonials from people who don't really want to share how much they spent and how much they made.
Value: $1000
BONUS #2: Absolute FB Ads
Those guys at Facebook like to keep me on my toes, so they keep changing how everything looks in their advertising platform. But not to worry – I'm gonna keep you up-to-date with my DIY course, Absolute FB Ads (which I update whenever Facebook Ads gets an overhaul). It's yours to keep so you'll use it as a reference whenever you need it, even months from now if you need a refresher on any of the set-up or metrics stuff.

Value: $1000
BONUS #3: Facebook Ads + Funnels Masterclass
One of the best ways to become truly unfire-able is by being your clients' go-to funnel expert. In this masterclass, you'll get a crash course in what makes one funnel generate millions, and what scares off potential customers in another.
When you can create scroll-stopping ads and help build the funnels those ads lead to, you'll command even higher prices and be swamped with referrals day in and day out!
Value: $497
BONUS #4: Landing Pages that Convert
Almost all of the clients you'll work with will need an opt-in for whatever list building strategy you choose. Whether or not you offer to create it for them, the Landing Pages that Convert course will turn you into an expert in conversion optimization. You'll blow their minds when you know what to test out and why, instead of letting them run ads to a page you know won't get them the results they're looking for.
Value: $247
BONUS #5: Ad Consultant Incubator Alumni Network
The participants of the first round of the Incubator were so happy to geek out with each other about Facebook ads that they asked me to keep the private Facebook group open and available. When you complete the Incubator program, you'll be invited to join some of the smartest Facebook marketers I know. These fine ladies and gentlemen are always glad to share their knowledge and experience from the current campaigns they're running.
Value: $2000-$10000 per year, depending on the time you spend there networking, getting new leads and closing sales!
Total Bonus Value: $4700+
But you get it all – for FREE – when you enroll in the Ad Consultant Incubator!
"So how will this whole thing work? Am I on my own with the modules?"
Hell no! You will be my entire focus for the 12-week duration of the Incubator. Here's how it'll all go down:
Every Monday you'll receive links to that week's module and its lessons + resources.
Each lesson will be no more than 20 minutes, so you should be able to go through the weekly materials in about an hour.
On Thursdays at 3pm EDT / 12pm PDT, we'll jump on a call together and hash out any questions you have or challenges you're facing.
Between calls, you're encouraged to come hang out with all of us in a private Facebook group for asking any and all questions related to Facebook ads.
Need help with a tough problem that's not easily solved in a Facebook group?
We'll figure it out during Office Hours! Every Monday, I'll reserve three 30-minute call slots on my calendar available only to my ad consultants in-training. We'll get on Skype, share screens, brainstorm, and come up with a plan to improve your results, calm down your client, or whatever you need emergency help with that day.
And there's some GREAT news about these Office Hours calls . . .
You'll have access to me in these sessions for 12 weeks – that's an extra month of hand-holding and support after the Incubator officially ends!
Total number of Q&A calls: 8

Weeks of Office Hour calls: 12
THE GROUP:
The first three rounds of the Incubator was small and intimate, and we're keeping it that way for Round Three! I'll be capping enrollment at 15 participants.
FAQS:
— What kind of experience do I need in order to be successful in the Incubator?
Let's put it this way: you should have run at least a campaign or two in your life.
I'm not worried about you having spent a certain amount on ads or worked with a minimum number of clients.
But the most successful people from the Ad Consultant Incubator already had experience working with clients on different kinds of projects. This was NOT their first time at the Facebook ad rodeo.
— I want to run ads for a very specific niche. Can you help with that?
Yes, absolutely. We'll brainstorm about different audiences you can use, potential funnels for your clients to build, ways to approach list building and selling regardless of the market.
— How will I practice what I'm learning in this program?
One of three ways:
You already have a client who's interested in dipping their toe into paid advertising.

I will help you find test clients whose ads you will practice on. (Don't worry; you'll know exactly what to say to keep the scope of the project

very

small and focused.)

You run ads for yourself using your own Facebook page and advertising account.
— What format will the lessons be given in (video, PDF, Calls, etc)?
The vast majority of the course will be taught via video, but you'll also receive MP3s of each lesson as well as written transcripts!
Some lessons will work perfectly well as audios that you can listen to (as many times as you like) at your leisure.
Others will really require you to watch the screen to fully understand what the heck I'm talking about.
The Q&A calls will be recorded and you'll get immediate access to the replays. (They'll be hosted on Crowdcast, my favorite Q&A + screen sharing platform.)
Finally, you'll get access to other materials like PDF worksheets, templates and scripts!
— Will you provide transcripts for the videos and/or calls?
All of the modules will be delivered with transcripts included. There won't be transcripts of the Q&A calls, but each question will be time-stamped, so you can easily review the questions that are relevant to you without having to sit through the entire call!
— What would the time commitment be each week? How many hours/week do I need to set aside for it?
I would recommend setting aside 1.5-2 hours each week to 1) review the lessons and 2) complete the weekly assignment.
Some weeks you'll spend more time emailing with me about your clients work and other weeks you may listen to the calls and say "yup, I've completely got this, no clarification needed."
My goal is to give you everything you need to learn how to successfully run ads for your clients, and that's going to require more of a time investment for some people.
— Will you give any tips on marketing/finding clients or will it be just how to run FB ads?
When I say "you'll learn everything I know about running Facebook ads for other people" I mean EVERYTHING! How to run the ads, what strategy recommendations to make to your clients, how to spot a trainwreck client a mile away, what to charge, how to position yourself as the kickass Facebook ads expert that you are or are working on becoming, what to put in your reports . . . this program covers the whole shebang.
— What do I get out of it?
The benefits of being a trained Facebook ad consultant are massive, for example:
You won't need as many clients anymore! The clients you already have or that you're getting anyway will pay you more for your ad services, so you don't have to hustle as much.

People will be inquiring about your services ALL THE TIME. (Everyone and their mother wants to run Facebook ads now, so people who know how to do it for them are in high demand!)

You'll be able to rest easy knowing that the campaigns you're running have the best possible shot at working for your client. Some things are out of your hands (thank you for that, Zuckerberg), and your clients actually understand and accept that.

You'll choose exactly how deep into bed you want to get with Facebook ads. Hate the strategy but feel confident enough in the Power Editor? You can offer set-up services only. Want to blow your clients' minds with your strategy AND optimization skills? They won't know what hit 'em (and they'll still be referring you a year later).
— Is this a DIY program or will you hold my hand?
There will be a LOT of hand holding, the kind I do for clients paying me $2500+ to work on one part of one launch. Let me say this, however: I will almost always ask you "what do YOU think you should do?" when you're not sure how to approach a client proposal. Or "what do these metrics tell YOU that you should do next?" if you need help with a running campaign.
I work with hardworking entrepreneurs who are looking to sharpen their advertising-related critical thinking skills. A lot of learning comes from practice, not just me telling you to do this or that. My entire goal is to prepare you to be an incredible resource for your clients, and to help you through the tough parts.
— What if it's not a good fit for me after all? Is there a refund period?
Because of the limited number of seats in this program, full refunds will not be granted.
I'm serious about this: I'd much rather help you figure out if the Incubator is a good fit before you give me any money! So if you're on the fence, send me a quick message here: m.me/absoluteclaire and we'll figure out if this program is perfect for you or not!
Ready to gain the confidence and skills you need to make a LOT more money running ads?
LOVE FROM CLIENTS AND CUSTOMERS: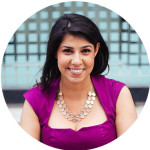 The Ad Consultant Incubator program was great! Having access to Claire to ask questions and have her review things as I got started was a HUGE and super valuable perk.
I learned a lot about the business side of running Facebook ads for people. Claire covered what is fair to charge, how to set expectations, and how to write winning proposals (this was one of my favorite sessions!). All of these things gave me the confidence to kick off my ads consultancy services faster than if I went it alone.
Since the Incubator started, I've landed 5 Facebook ad clients, one of which is a 6-month contract! I'm able to create proposals faster than if I was doing them myself, and I have the ability to negotiate much fairer prices than if I had been doing this on my own.
I absolutely recommend Claire's Incubator program! It is a fantastic way to get and keep momentum. I loved the regular calls, the ability to ask questions and get fast help in the group, not to mention the ability to have Claire in your corner as you create and execute your strategies! These made the program WELL worth it!
Claire, you rock! – Wahida Lakhani, Virtual Assistant and Marketing Consultant at Digital in the City
~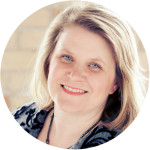 This program was awesome for me. It helped give me the skills, community and confidence to jumpstart the Facebook ads part of my business.
Participating in the Incubator led to over $15,000 in new business for me during the class and the next month.  Claire's teaching style and course content were excellent. The personal attention she provided and reviews of my work were invaluable. – Ana Micka, Founder of Absolutely Social
~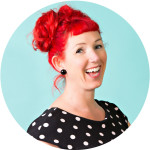 The Ad Consultant Incubator program was excellent. Claire walked us through everything in a logical way, and the support in the group has been superb. Before the program, I wasn't really confident in explaining the process to my new clients, so I wasn't pitching my services very hard.
Now know exactly how to explain to prospects how I can work with them and what they should expect. I learned how to properly onboard clients and what to include in my proposals. I've landed 8 new Ad clients since starting the Incubator! I feel so much more confident and am actively going out and telling people I run Facebook ads.
I would absolutely recommend the Incubator program to anyone who's interested.  It's a great training if you want to include Facebook ad services in your offerings – it covers everything you need to know. – Angela Ponsford, Social Media Marketing Consultant at Dotti Media
~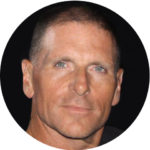 Claire's Incubator program exceeded my expectations about learning how to create and manage my FB ads. Claire was incredibly available to Skype and check out my ad performance and offer hands-on suggestions. Having her eyes on my Facebook ads in real time allowed me to explain the intent of my ads and then quickly optimize them.  She also validated my ad creation process, use of target audiences and specific customer interests so I can recreate the best ads in the future. No doubt without the online meet-ups, my ads would have underperformed and cost me money.
I wasn't looking for any training on being a consultant, but it was helpful to see what options I had once I mastered the process. I'm now thinking of using the skills I learned as a consultant in the future.
Through this program I learned to be proficient in Facebook ad creation as well as the reporting. I got clarity on creating the ads and confidence that they are running to the right audiences at the right price. Claire is awesome at explaining the material and being available for questions and feedback. Overall it was a great experience and I felt well worth the price. – Chris Castillo, Co-Owner of The Life Coach School
~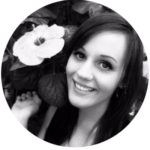 There are so many articles, webinars, and ebooks about Facebook ads out there – it's easy to get overwhelmed and feel like there's no possible way you can learn everything you need to know.
With Claire's Ad Consultant Incubator program you get access to all the important info for becoming an ad consultant. But most importantly, you get a mentor who is willing to answer any questions or look over your ads, and that's priceless. This Incubator program definitely exceeded my expectations. I learned far more than I expected to, and Claire was extremely responsive and always accessible.
From how to create ad packages to installing the Power Editor to ad creation & audience targeting, the program was a perfect mix of learning new information and strengthening my understanding of some things I had already learned. Having been a part of this program has given me confidence so that I can actually start taking on clients, as well as a great network of people I know I can turn to if I ever have any questions. – Christina Gmyr, Marketing Consultant
~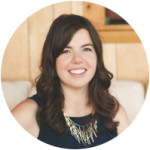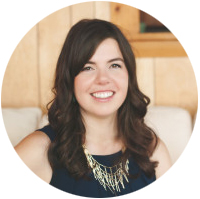 The Incubator program gave me the ability to report with confidence!
After just one Skype session with Claire, I was immediately able to report a huge increase in profit to my clients. She did this by helping me uncover that I was looking at the incorrect field when creating my reports. That skill alone has greatly improved my relationship with my eCommerce clients, as I can now accurately report on the revenue generated from their Facebook ads.
In addition to her personalized guidance, I also appreciated the templates that were provided. I am constantly referring back to the reporting template and the handout on Setting Clients up for Success. Her customized instruction and detailed feedback on my ads made me feel that my time spent with Claire will prove to be an amazing asset to my business. It was evident that Claire put in a lot of work and dedication into sharing her knowledge about Facebook ads in a way that I could apply successfully and immediately.
Since starting the program, my client roster has grown considerably.
My experience with Claire has given me the confidence to work with a range of clients across many different fields! Through this experience, I've also built a strong network of other social media advertisers with whom I feel I can ask any questions that come up in the course of running my campaigns for clients. These relationships combined with Claire's serious know-how will surely be a great asset to my business for many years to come.
– Kathleen Cutler, Social Advertising Consultant
~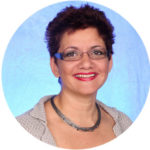 The Ad Consultant Incubator program definitely exceeded my expectations. I felt like I got insider information about pricing structures, how to pitch my services, the downfalls of not setting client expectations, as well as all the info on how to do the ads and what to consider throughout the process. I learned what and how to charge,  how to manage clients and how to run the actual ads. Participating in the Incubator program has created another income stream for me that I wouldn't have been confident about promoting before.
I would definitely recommend this program.  Claire's insights, knowledge, and training were amazing as well as the feedback from the group – they were an unexpected bonus. My "stupid" questions were answered in a non-judgemental way. – Vee Smith, The Biz Tech Wiz
~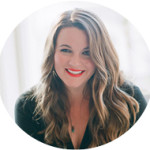 Claire was a dream to work with on our ad campaigns for our launch. She was thorough in her reports and kept us updated with our campaigns throughout the launch. She was really dedicated to our success and went above and beyond in helping us achieve our goals.  
– Sarah Jenks, Founder of Live More, Weigh Less
~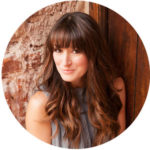 Before I worked with Claire, I was CLUELESS about Facebook ads. I knew people were having great success with them but I was too nervous to dive in on my own and waste money.
As a result of our training sessions, I'm excited about using Facebook ads! I got over 500 new quality subscribers to my list from that very first campaign we ran together. Now I know how to run ads without wasting money, and I'm pumped that I have this as a tool for growing my business and promoting my products and services. Plus I've learned how to accurately track my ads and make changes on the go to help them convert better!
– Becca Tracey, Founder of The Uncaged Life
~
"There are a lot of people online who offer business help of some sort or another, but few are as thorough as Claire. She doesn't phone anything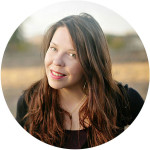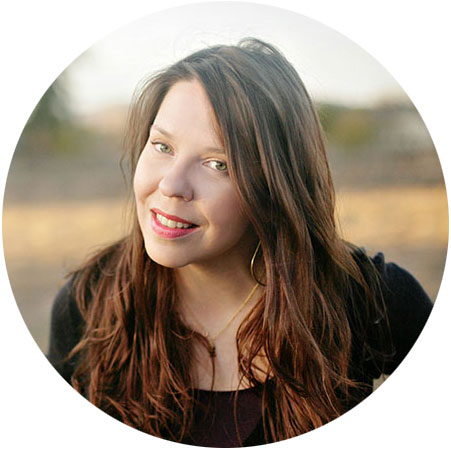 in. She understands the pragmatic outcomes that someone wants from working with her – they want to learn how to utilize Facebook ads and make money with them – and she keeps that bottom line in mind. She's efficient, offers excellent feedback, and over-delivers. I absolutely feel that her Facebook ads training has been worth the investment."
– Kate Courageous, Your Courageous Life
✕
BIG NEWS! The Ad Consultant Incubator is returning in February 2018!
Space will be limited so sign up here to get notified about the application process.