It's amazing how accurately Facebook's conversion tracking works. It tells you how many people clicked on your ad, visited your landing page and actually signed up for your free content. Or how many people clicked and then bought your product. Amazing! Tracking your results is one of the best things about using Facebook ads to grow your business.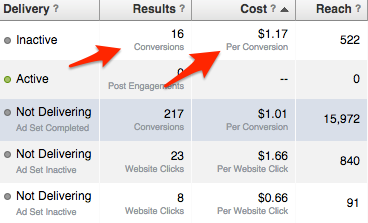 But how do you calculate your return on investment (ROI) over the long run? Ideally you should be able to look at your stats and say, "OK, I spent $100 on Facebook ads over the last 2 months. During my last launch, 4 people who bought got on my list via those ads. The revenue from those 4 purchases totaled $600. My ROI is $500."
Facebook can only track conversions that happen up to 28 days after your ad is shown. That means setting up conversion tracking in your campaigns isn't enough if you're running ads more than a month in advance.