I know, I know. Google Analytics does NOT sound exciting. You might say that about ANYTHING with word "analytics" in it. (Even Chocolate Doughnut Analytics sounds lame.)
But I promise, what Google Analytics can uncover is the exact opposite of lame.
You know your own business. Does this sound familiar? 
✔️ You have no idea where your website traffic is coming from. Did you attract them through Pinterest, that guest blog post, your latest newsletter???
✔️ You'd love to know which of your blog posts is the most popular and better yet, WHO read them.
✔️ You're often stuck on which kinds of ads to run or what audience you should target. You know who you WANT to target but aren't quite sure if that's who's actually listening.
✔️ You've looked at your Google Analytics account and it just seemed like a bunch of horrifying graphs and numbers. You feel you wouldn't even know where to start or what to do with the data.
✔️ You've wasted TONS of money on ads that just didn't convert or even bring in more folks. Nobody fucking clicked.
I know, I get it. Sometimes running a business can feel like you're lost in the woods; fumbling around, with no idea how to navigate your path. 
GOOGLE ANALYTICS CAN BE YOUR FLASHLIGHT.
Seriously, imagine a world where you know…
◎ EXACTLY what content drew people to your blog, what they clicked on, and how long they stuck around. You then use that data to pick content to use in a Facebook ad or promotion because you know it works!
◎ What demographic is actually sending you the best quality traffic. People who are engaged with your content and are more likely to BUY!
◎ If your landing page actually helps convert sales or scares people away.
◎ Precisely how to read your analytics and interpret the results. It's easy and the math isn't scary or vomit inducing.
Google Analytics aren't as dry as you thought, huh!?
They're actually KEY in building a successful Facebook campaign without wasting TONS of money on ads that just don't work.
Beyond Facebook ads, you could use the data from Google Analytics to take your most popular blog and turn that into a webinar or ebook (then use Facebook ads to promote it.) You could make sure all your most popular content has a call-to-action or content upsell. You could stop wasting your time on topics and subjects that just aren't resonating with your ideal clients.
They say knowledge is power, right? Mastering Google Analytics feels so empowering. It lets you put an end to those days when you end up guessing blinding about marketing decisions. Bye-bye, wasted time! 
That's why I created: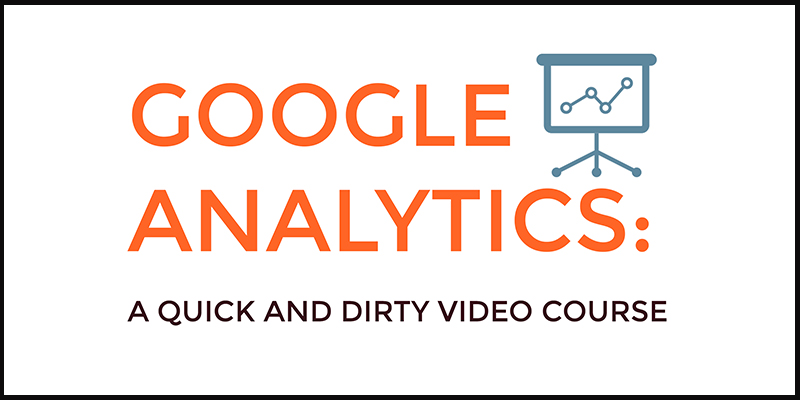 In 2 HOURS or less (through 7 short, simple videos), I'll walk you through exactly which data you should look at, where to find it, and how to interpret it for your business.
It's honestly not as confusing or complicated as you think. (I won't even make you take out a calculator!)
Instead, I'll just take you step-by-step through the entire process and show you everything you need to know to optimize your Facebook ad strategy and get your work and message in front of more of the right people!
I'll even give you a link to a pre-made Google Analytics dashboard so you can keep only the relevant data just one quick click away. Yep, it makes a simple thing even simpler..
This is what you'll have mastered after 7 bite-sized video lessons:
☞ How to set up goals in Google Analytics. (This is the foundation that all of your data-diving is based on.)
☞ How to find your page's conversion rate so that you can stop guessing about whether or not your site's actually doing its job as a marketing tool.
☞ How to find your best converting traffic sources (because you might be spending all your time trying to rank on Google only to find that it sends you the WRONG kinds of people).
☞ How to discover your most popular posts, and exactly what you should do to them to turn them from "popular" to "money-makers."
☞ How to find what you're ranking for on Google. You might be surprised by what people are searching for late at night! Unlocking this secret will help you sell to them more easily.
☞ How to pinpoint your most click-worthy headlines on social media. You spend time writing those puppies, right? Find out if your headlines are resonating before you spend money on ads!
Don't waste another second without IMPORTANT information about your audience! Dive into Google Analytics: A Quick & Dirty Video Course today.
EASY MONEY-BACK GUARANTEE: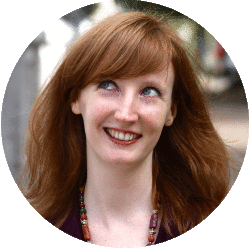 You're about to unlock all kinds of secrets that'll make every marketing decision you have to make SO much easier. That said,
if you're not obsessed with this course within 30 days of your purchase, I'll refund your money.
No questions asked – really. So you don't have to worry about it being too advanced (or too basic!) – instead you get to test-drive it for 30 days. And no hard feelings if you decide to ask for a refund! I'll love you all the same. :)
LOVE FROM GOOGLE ANALYTICS CONVERTS:
"I've had Google Analytics installed on my website since I don't know when but I didn't realize all I could do with this powerful tool until Claire showed me! Setting goals and having quick glance dashboards has been such a game changer. Not only do I understand the detailed breakdown of where my traffic is coming from, but I'm also crystal-clear on which of those traffic sources are actually impacting my business! As a business owner I have so many things to learn on a daily basis. Breaking down the details of Google Analytics with Claire is finally off my list and I gotta tell you, I'm feeling super smart right now. " – Val Geisler, Digital Strategist
"You don't know how long I've been trying to understand my Google Analytics. I've spent countless hours on YouTube trying to figure out what everything means and I still end up confused. Metrics are not my thing but you made it super simple for my VA and I to follow – so thank you!" – Janet Kafadar, Course Design Consultant