Get the

Leads

You Need

to Fill Up Your Group

Coaching Program
. . . and then use our simple nurture system to convert them!
Your business has really taken off in the last 6-12 months. And now it's like holy shit…how do I keep this up??




You've reached 6 figures, have raving clients who keep singing your praises, and now you're READY to keep that momentum going…


Which means a LOT MORE of the right people need to know about & want to join your group coaching program.
In other words? You need more leads. You need more eyeballs.
To scale your sales, more people have to know about your business.

They have to

care

about your program.
To get higher quality applications, you need more people to see your application page.
To get more people into your evergreen funnel, you need more people opting into your lead magnet.
To increase sales on your high ticket program, you need more DMs and emails from people asking to work with you.
It's all about eyeballs and engagement.
So what's the best way to get all these new consistent leads?
If it were easy, I wouldn't need to talk about it so much.
Many online businesses who experience relatively quick growth hit this same ceiling.
It felt easier to fill your program when you first offered it. The excitement, energy and novelty played a big role.
Then the sales start to feel less predictable.
The applications that do come in feel less qualified.
The marketing and sales frameworks you learned in that one program don't seem to be working anymore.
Is all of that momentum about to fizzle without any clear direction on what to do next??
Here's why scaling after early success is not easy:
Your offer + your audience + your price are unique.
What draws people to YOU is unique.
The way you make people feel seen is unique.
That's why you can't just copy someone else's strategy, implement it, and get the same results.
I hate to say it, but

I've witnessed SO many entrepreneurs try to replicate someone else's marketing success.
Most of them were students of my self-study Facebook ads course.
They would buy my course because their coach had told them:
"Just run some Facebook ads to grow your list - that's what I did!"
But what those coaches never said is that they had professional copywriters constantly polishing their copy, designing their webinars, and their own coaches who were helping them massage their positioning.
Even the best ads course (*AHEM*) can't help you make money if the things you're promoting are boring, confusing, or simply not compelling.
Instead of copying what worked for someone else, why not spend your time implementing a completely customized marketing plan that have your goals AND lifestyle in mind?
Picture this for a second:
A marketing expert sits down next to you, takes a DEEP look at your business, and then puts together a detailed plan to help you bring in the leads you need to fill your group program. Not just once, but over and over.
As part of that plan, you know you have to write emails, sales pages, optin pages . . . a ton of words to get those new leads to feel comfortable with you and then compelled to invest with you. But you feel stuck with what to say and just how much there is to write.
But you have a copy expert helping you find your words. The kind of expert who takes the time to get to know your niche inside and out. A video is waiting for you inside your email to walk you through your copy and messaging with specific suggestions you can implement.
When you go to write, you also have a library of templates to pull from for inspiration.
Any lead magnet ideas or evergreen funnel questions you want to talk through…you know you have marketing experts right there to support you.
And there's one more thing to add to this fantasy:
Your customized marketing plan instructs you to launch a certain type of Facebook ad. Not only do you have dead-simple instructions on how to put that ad together . . .
But you also have one of the most highly respected Ad Experts monitoring your ads for you! She catches any of the teeny mistakes that are easy to make when setting up an ad but will cost you BIG money.
This is exactly what you get when you join the

Get Paid

Marketing

program.
It's 6 months of 1:1 strategy consulting, high-level coaching, and conversion copy critiques that are all focused on 2 things:
1. Bringing in a lot more leads
2. And converting those leads in your launches or evergreen funnels.
The expertise being brought to you in this program is backed by
My 9 years as one of the go-to Facebook Ad and Lead Gen strategy experts for top online businesses

A messaging and copywriting consultant with over 10 years of experience writing copy for and running strategy for 6-7 figure launches (who happens to be my copywriter as well!)

A group of driven and creative entrepreneurs with a shared vision and intention to inspire one another
How does that sound?
It's an application only-opportunity and premium program so I can make sure it's the best fit for you and us. Part of our enrollment process is confirming that this is the investment in your business you should be making this year!
Here is your path inside Get Paid Marketing:
Start out with our 3-Part Framework for Getting Paid More.
*Required viewing before your Orientation Call.
Complete a comprehensive intake form that will dive into all the most important aspects of your business, messaging, and branding.
Book your 45 minute Orientation Call with our Copy and Messaging Coach where you'll collaborate in mapping out your messaging, marketing, and lead generation possibilities. In this one call, our current members have already saved and even made thousands of dollars!
You'll receive your custom Get Paid Marketing Plan a week after your call. We take out the guesswork by dividing your plan into short-term steps for sales injection and long-term strategies for lead generation and sales.
You can take action on your plan immediately, share it with your team, and expand on it further by asking us ongoing questions in your Private Facebook Group and Group Coaching Calls.
At this point, you can now submit what you're working on for critique from our Copy and Messaging Coach who will make you a customized video within the week. We'll look at your sales pages, optins, lead magnets, email sequences, ads, messaging, positioning, and strategy.
Launching Facebook or Instagram ads? You get to add our team to your ad account and we'll help monitor your results, offer insight on tests to run, and brainstorm ways to optimize.
You'll have 6 months of access to our team which includes expert copywriters, marketing professionals, messaging experts, and Facebook and Instagram Ad strategists. Submit weekly critiques, attend the coaching calls, get check-in emails, and check tasks off your marketing plan as we continually update your plan and strategy with you.
"Is this consulting? Or is it a group coaching program?"
With our approach, you're getting the best of both a group coaching program and consulting experience:
We create a unique space for high-level entrepreneurs (like you) to get coaching, feedback, peer support, and accountability. We combine this with the perks of consulting by getting our eyes on your business and offering actual copy, messaging, and strategy support.
"There are a lot of people online who offer business help of some sort or another, but few are as thorough as Claire.
She doesn't phone anything in. She understands the pragmatic outcomes that someone wants from working with her–they want to learn how to utilize Facebook ads and make money with them–and she keeps that bottom line in mind.
She's efficient, offers excellent feedback, and over-delivers. I absolutely feel that this has been worth the investment."
- Kate Courageous, Your Courageous Life
What if you had expert eyes on your business that could spot what you needed before hiring another content creator, copywriter, or advertising agency?

With this guidance, our current members are pinpointing exactly what positions they do want to open up in their businesses.
They're making much more strategic and less time consuming decisions about their lead generation strategies and how to convert those leads into consistent sales.
That's the magic of having "eyes on your business" coupled with coaching in this very unique group experience.



So, if this is calling to you so far, get on the waitlist ASAP so we can notify you when applications open up again. We will enroll a new cohort starting May 15th, 2023 to get started in July 2023.

"Claire is clearly at the top of this field… she is THE go-to person when it comes to Facebook."
When I signed up for Claire's course, I was blown away by Claire's expertise. She is clearly at the top of this field.
The other people on her Q&A call were FB marketing experts signing in to get her feedback on their campaigns and to get answers to pointed questions. Based on all her answers, it quickly became clear to me that she is THE go-to person when it comes to Facebook. I am SOOOO grateful I found her!"
- Tysan Lerner, Founder of Tyzen Fit
When I signed up for Claire's course, I was blown away by Claire's expertise. She is clearly at the top of this field.
The other people on her Q&A call were FB marketing experts signing in to get her feedback on their campaigns and to get answers to pointed questions. Based on all her answers, it quickly became clear to me that she is THE go-to person when it comes to Facebook. I am SOOOO grateful I found her!"
- Tysan Lerner, Founder of Tyzen Fit
"We made $13,000 and added 2300 new subscribers."
Before I joined Claire's course, we didn't run many ads (and when we did, I was usually losing money). I quickly realized that I couldn't figure this out on my own.
Today, we have spent less than $5,000 and grossed $13,000 from sales directly from the ad over a 45 day period. We have also gained approximately 2,300 email subscribers.
-Kalyn Brooke, KB Creative Media, LLC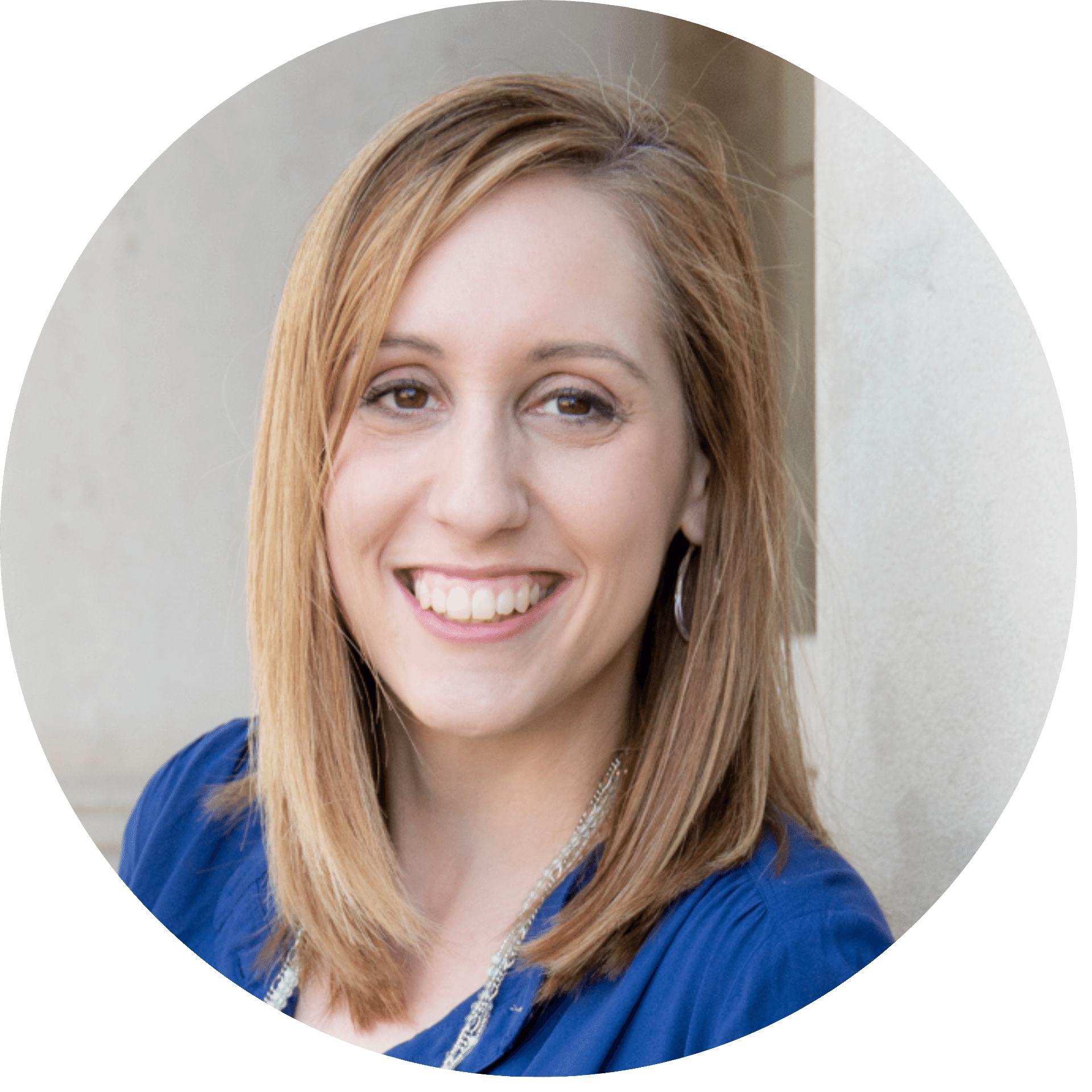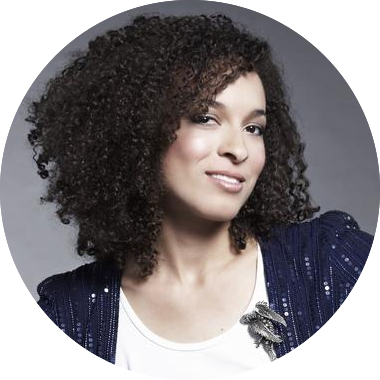 "Claire gives so generously on her Q&As. She does a deep dive when needed and gives a quick fix when possible."
- Sarah Michelle Brown, Founder of Videos That Shine
Truth is, I love answering all the questions different business owners bring to me as they work through their marketing plans. You give me an obstacle you're facing and I'll come back with multiple fresh ideas and approaches you can take action on after our call.
When you join us in GPM, we jump right into your current business model and go through the marketing assets you've already created (especially any funnels you have in place). We'll aim the arrow towards your desired outcomes. You can count on us to bring you all the light bulb moments to get you lots more leads, and then convert them!
You'll have a blueprint of unique solutions tailored to you in record time (and in plain English).
Get ready to submit your application starting May 15th, 2023, and we'll see if we can help you Get Paid more starting in July 2023. Note: This is the only way to work directly with me and my team of coaches.
"Hi Claire, I wanted to give you an update on my workshop results. I ended up selling 332 spots to my $99 workshop. Resulting in over 32k in sales and cash through the door. (Not even counting the few upsells that came after the fact too.) Thanks again Claire! Workshop Magic is AMAZING!"
- Lattice Hudson, High Ticket Sales Coach
A few questions for you as you consider GPM:
Are you open to new approaches and willing to let go of what doesn't work for your business?
Can you hit the ground running with implementation?
Are you open to ideas and know that real results take persistence and patience?
If yes, then you're in a great position for this unique program.
In case we haven't met before . . .
Hey! I'm Claire Pelletreau, the go-to Facebook and Instagram ads expert for top seven and eight-figure online businesses. I'm a confessed conversion junkie and love getting elbow deep into some marketing strategy to exponentially increase your ROI.
My promise to you: I only work with businesses I know I can help to succeed.
I simplify the complex world of online marketing for those who are serious about growth and willing to invest time, trust and $$ in their overall strategy. I do that through a complex process of data gathering, analysis, strategy, and experimentation.
Let us geek out on strategy so that you can get to doing the work you do best.
"Using the strategies Claire teaches, I set up retargeting ads that generated over $10,000 in sales in just 8 weeks, from just $500 in ad spend. That revenue took the pressure off having to go back to work too early after my c-section.
It's been life-changing, to have a tool that can provide me with that kind of freedom. Even now, my life is pretty chaotic. We had a vacation and then everyone got sick… and when I look back, my revenue did not drop because I had my Facebook ads up and running.
If you follow what Claire tells you to do, stick with it, do the work and stay committed... this course can change the face of your business."
- Monica Froese, Business Strategist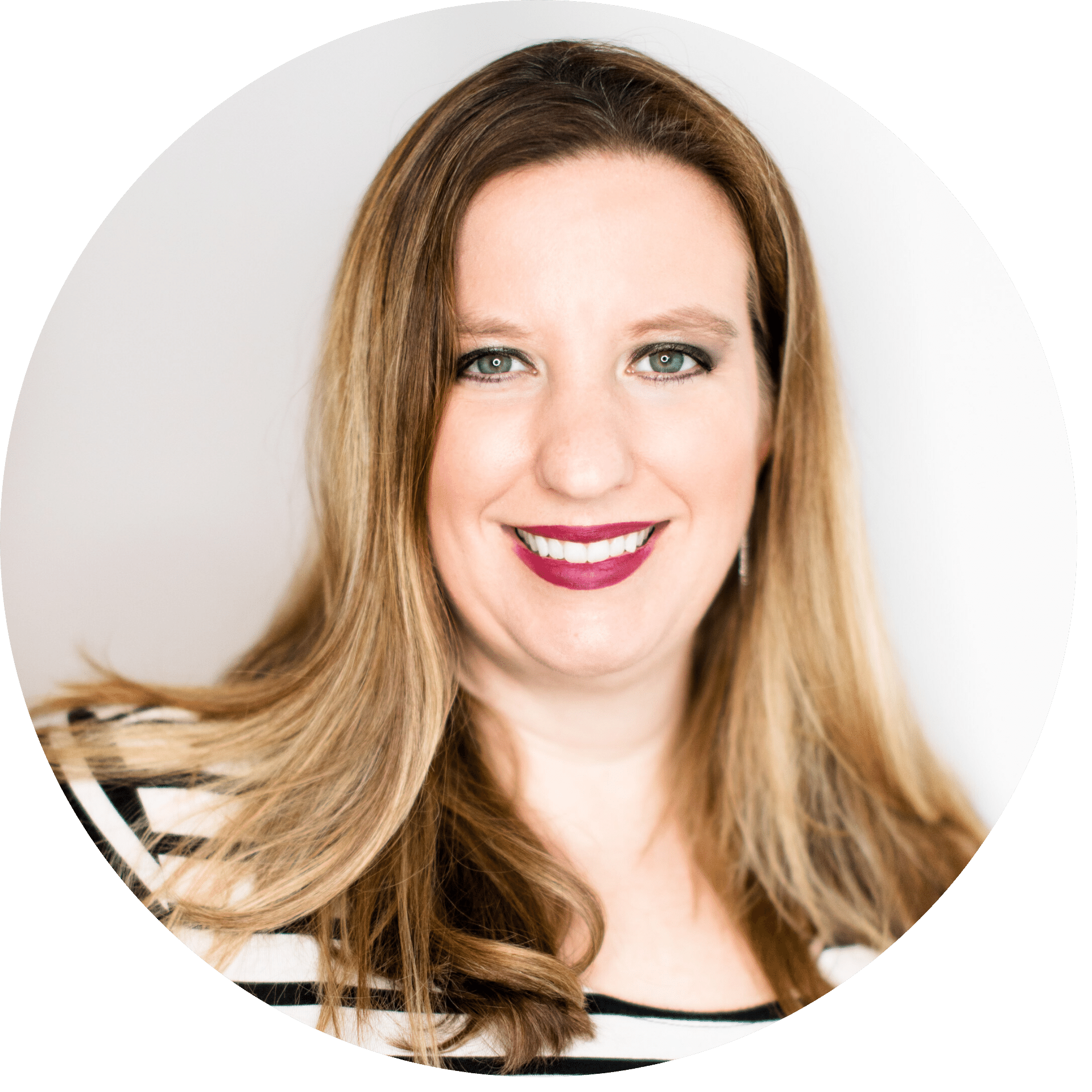 Who Get Paid Marketing is NOT for:
If you're still trying to figure out what to sell...

If you're looking for your first few clients...

If it feels like nothing you've tried is really working...

If you're still figuring out what you want to do...

If you offer 1:1 coaching or done-for-you services...
I wish you amazing luck on your business, but I'd say hold off on applying.
Who this is FOR:
You already have a program or course that sells. You've already crossed the 6-figure mark (or are close to it).

You have a number of clients and customers who love what you offer.

You know your current target market well, even if it may change a little over time.

You are at the "how can I grow?" phase and looking to implement a marketing plan that matches the lifestyle you want to lead!
Now is the time to set specific goals and then define clear actions you can take to meet the needs of your business in 2023.
Here are example questions we dive into when setting up your blueprint:
What possible changes can I make to my current marketing funnel?

What are the best ways I can increase sales right now?

What's the best way for me to move into a more evergreen marketing funnel in the next year?

How can I reach a specific income goal each month?

Based on what I've already created, what can I use to bring in more leads and sales?

What would be the next step forward to scale my business to a place where I'm no longer in a perpetual state of dependency on launches?

What creative ways can I move the needle forward?

I've done pretty well in business so far, what now??
In the group calls we set aside time (and space) for diving into these questions and more without judgment about where you have been and what you've already tried. Let's stop wasting time on woes and embrace the possibilities!

​​The only way to actually answer your marketing questions is to truly look at your individual business model and determine what could work for you.
You get the expertise of someone who has been the go-to Facebook Ad and marketing strategist for some of the top online entrepreneurs. That means knowing online marketing inside and out, up and down. On top of that, you get time with my Messaging and Copy Consultant!
Get personalized solutions to your BIGGEST launch and marketing questions answered before you publish your next ad campaign or implement another organic tactic. Leave with a strategy and a plan you can implement!
Questions that may have come up for you:
Is this another course that I'm never going to get through?

If you have this question, then you clearly haven't read even 50% of the words on this page. We don't want to work with you if you can't take the time to read. Please don't apply.
I'm ready to give you my money. Can I just enroll right now?
This is an application-only program and we don't enroll everyone who applies. It is a high-level coaching program with unlimited copy critiques (which is SUPER rare outside of 1:1 consulting). It's important to make sure everyone is a great fit: we want to cultivate an amazing group of people who are equally invested in their success. That's why we have you fill out an application first and then speak to you before inviting you to enroll.
Am I at the right stage of business for Get Paid Marketing?
We're putting together a group of entrepreneurs who already have a group program or course that sells on a consistent basis, about $10,000-$20,000 in monthly revenue, and happy current or former clients.
If you're starting your very first business and still at the idea phase of developing a program or product for the first time, this isn't the group for you.
Is this program focused on Facebook and Instagram Ads?
Nope! This is a holistic look at your overall marketing plan for your business, which may or may not include running Facebook Ads. If you want them, you can have access to any of my courses and add the GPM team to your ad account for extra eyes in the Ads Manager. The program will not be focusing on Facebook Ads as the only topic.
What if I can't make it to every call?
We don't expect anyone to be able to make it to every call! That's why video recordings of every group call will be published in our member's area and on a private podcast only accessible to our clients. We also include timestamps of when each question is asked in case you need to skip ahead to a question you relate most to.
What is different about this program compared to other coaching programs or masterminds?
How much time do you have?? 😆

1. I've never been in a high-level program where the coach was also an Ads Expert. If you hadn't mastered ads already, you had to go and invest in that training in addition to the pricey program you were paying for!
2. There is none of that "I'm the guru, you are my lowly followers" shit happening inside GPM. I'm fully transparent about what works and doesn't in my own business, as well as what "successful" entrepreneurs only share behind closed doors.
If it's going to be virtually impossible for you to get clients from ads, or rank high on Google, or turn a $37 product into a multi-6 figure funnel, you will hear the truth from me. (I have been known to burst people's bubbles on coaching calls. #sorrynotsorry)
3. Finally, absolutely nothing compares to the feedback you'll get from my messaging and copy coach. The critiques she provides are literally worth your entire investment in this program. She's that expert set of eyes on your conversion copy you always wish you had on retainer.
Get Notified When Applications for Get Paid Marketing Open Again
Hit the button below and complete the form so we can put you on the waitlist for the next round of GPM. We'll begin accepting applications on May 15th, 2023. Only 20 spots will be available.