You want cheaper leads from your list building ads, am I right? I don't blame you.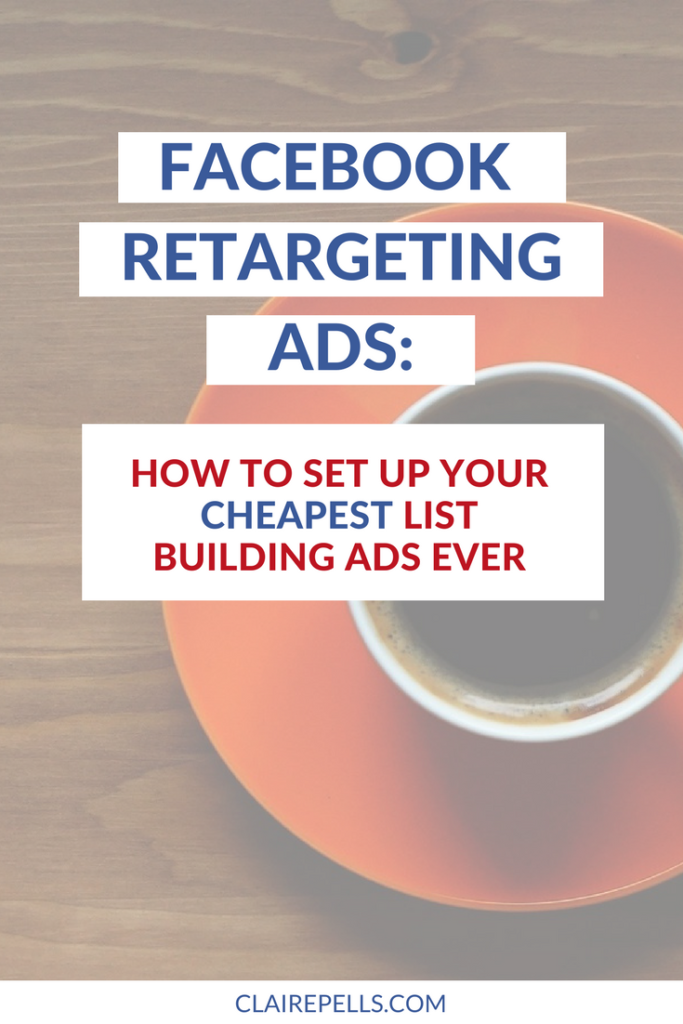 In my last blog post, I showed you my own retargeting campaign designed to grow my list. You know, the one that makes me more money than I spend on it every week.
And now I'm going to show you exactly how to set this up for yourself!
Let's start with the pieces you're going to need: [Read more…]