Today I'm coming right out of the gate with a #protip:
When running list building ads, or ads to your blog posts or other "ungated" content, this is how the Placement section of your Power Editor should look: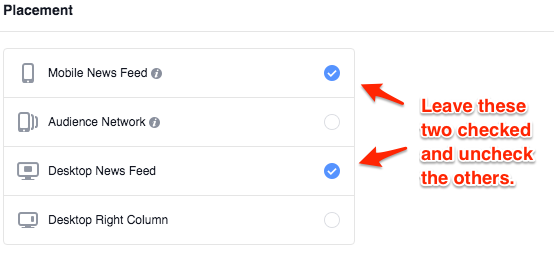 That's right: I want you to run the majority of your ads in the Mobile News Feed and the Desktop News Feed. Unless you've got proof that the other placements (Audience Network and Desktop Right Column) are good converters for you, forget them.
(They're almost never good converters, which is why I don't want you to waste your time on them.)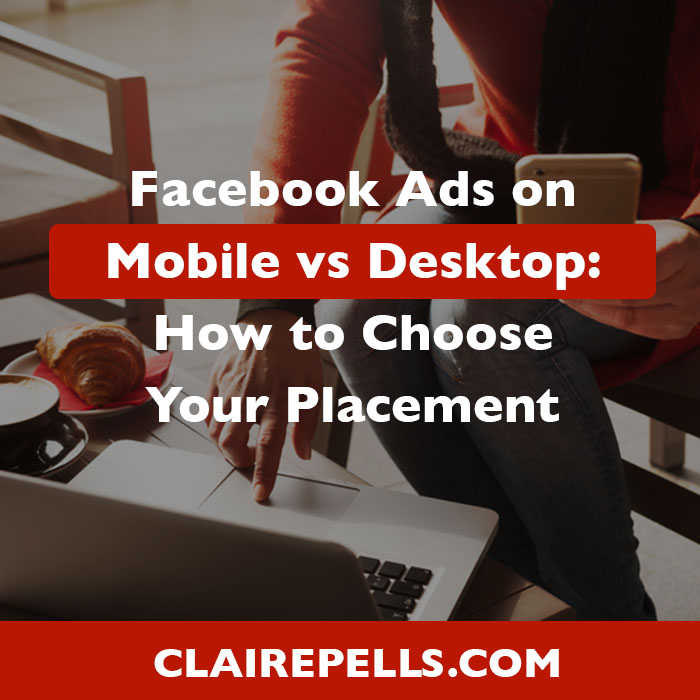 Facebook Will Choose Which One's Better
Whether you want them to or not, Facebook will do its optimizing thing, figure out which one of those 2 placements in "better," and then almost exclusively run your ads there. For most of my clients, the Mobile News Feed ends up outperforming the Desktop News Feed, so they get way more impressions on mobile.
That's cool, Facebook. I've tried to ignore your optimization and run my ads on Desktop only, but those campaigns never do as well as when I let you optimize my ads for me. So you do what you need to do to get me the best possible results, OK?
"So should I ALWAYS run my Facebook ads on mobile?"
Not necessarily. There's one situation in which I usually exclude the Mobile News Feed from my placement: [Read more…]