Recently I've had an epiphany of sorts:
Not everyone should be running their own Facebook ads.
"Wait WHAT???" you may be shouting at this email right now.
I know, I know – I'm always talking about how you should learn to run your own ads. But if I'm being COMPLETELY honest with you (and myself), learning all about the ins and outs of complex FB ad stuff is not the best use of everybody's time. And if you can afford it, why NOT hire someone to make your life a little easier?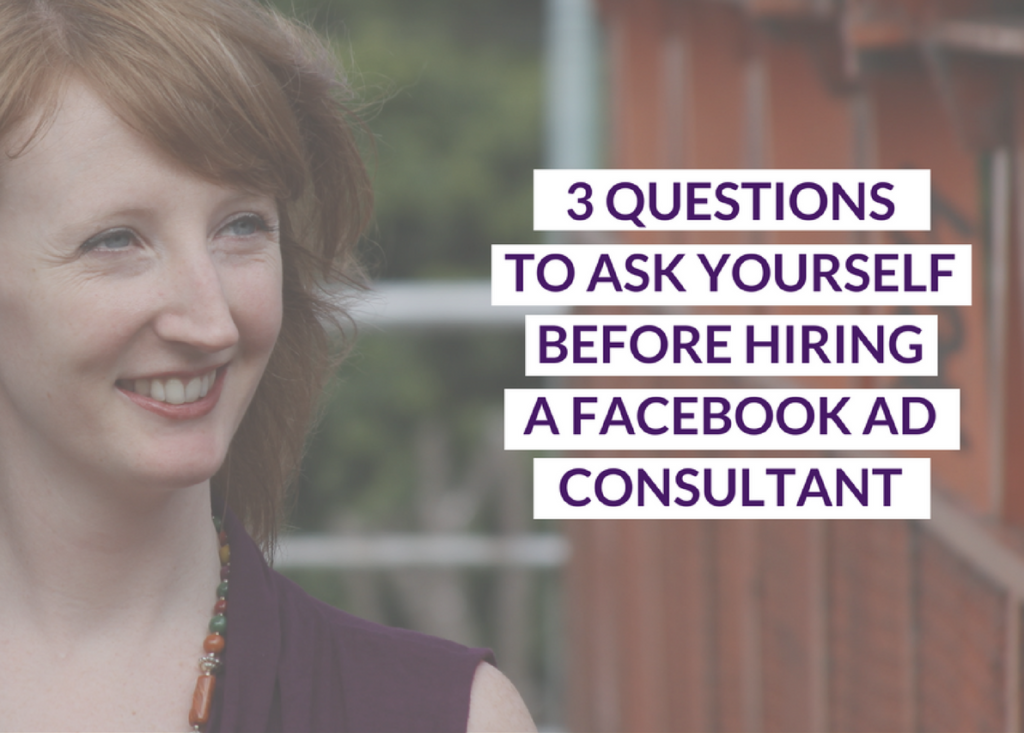 So if you want to hire someone to run your ads for you, I completely understand. Just know that this can be a tricky hiring decision since you have to pay the contractor AND pay for the ads. That's why I decided to wrap up 2017 by talking about the RIGHT way to hire a Facebook ad consultant. (Because the wrong way means you throw away a ton of moolah.) [Read more…]