You've heard all kinds of stories about how FABULOUS Facebook ads can be for your business.
"A zillion webinar sign ups that resulted in a million sales!"
"Automated list building around the clock!"
"A constant stream of high-quality traffic that converts!"
It sounds great and all, but your own experience with Facebook ads just hasn't matched up. You feel like you're doing something wrong, AND you're losing money on ads that are getting you really expensive conversions (or none at all).
What's worse is that the REASON you're investing in Facebook ads is because you're trying to get your business to grow. To get more clients. To sell more products or enroll more people in your programs.
So while you lose money on Facebook ads, you also aren't growing your business.
There's nothing that kills motivation faster than a constant struggle that seems like it's going nowhere.
Here's the truth about Facebook ads: it can take a LOT of testing, trying, and tweaking before you find your advertising sweet spot. It's VERY unusual for someone to throw together a campaign for the first opt-in idea that they have and BOOM! They've got high-quality subscribers streaming in by the hundreds overnight.
Most entrepreneurs who've figured out how to leverage the power of Facebook ads had done a LOT of work playing with:
what their ads say
who they're targeting
what the heck they're even promoting
the design of their landing page
every word on their landing page
the subject lines of their confirmation email
the ad image
and the entire strategy of their campaigns
Yup, now that everyone and their mother is trying out Facebook ads, having a solid strategy (that goes beyond a simple list building campaign) and LOTS of testing is more important than ever.
But trying to figure out the right strategy on your own and then which test to run? That's hard. And you don't have time for that.
So how about you let me be an extra set of eyes on your campaigns so you can be assured your money is backing the right Facebook-ad horse?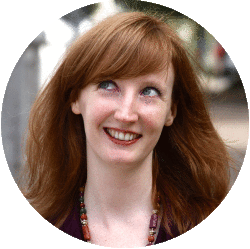 You're invited to join me for an 8-week long Facebook ad mastermind. (I used to call this a "bootcamp," but honestly I make it so easy for you that you won't have to work that hard!)
Twice a week for 8 weeks, you and your fellow mastermind members will jump on a Google Hangout with me to fine-tune your ad campaigns. Sharing our screens, we'll:
Nail down the right strategy that will help you achieve your immediate and long term business goals.
Review (and possibly rewrite) your ad copy so that it gets people clickin'!
Workshop your ad images and page designs – it's amazing how small design tweaks can yield BIG results!
Brainstorm different sets of targeting for you to test alongside each other until you find those people that can't help but jump at your offerings.
Decipher the most important metrics in your campaign's results. This is the part that takes the most practice to become really good at, so we'll be doing it early and often.
Work together to decide your next steps. Should you test something else? Let the ads keep going? Increase or decrease your budget? This goes hand-in-hand with reading the data – you'll be an optimization-machine in no time!
Look at all the other little pieces involved in Facebook ads: video length, confirmation emails, content upgrades, and lots more. If it's about marketing, it's fair game during our calls!
Plus I'm hooking you up with your go-to Facebook ads handbook!
All the mastermind participants will receive an up-to-date copy of Absolute FB Ads, my signature course which guides you through the how-tos of creating and running ads. You'll use this MASSIVE PDF as your Facebook ads manual as you write the text for your ads, create images, and get them up and running.
Then we'll workshop everything you've done on the calls to make sure you're investing in strong campaigns that'll actually move the needle in your business!
And after the mastermind wraps up, you'll be invited to join the Absolute Support Group, a private group where you can get questions answered and navigate Facebook ad changes over time. It's like the customer service you WISH Facebook had but doesn't.
"Sounds great! When's it all happening?"
Monday October 3 – Monday November 28.
**If enough people are interested in extending the mastermind to cover holiday and end-of-the-year promotions, we can definitely discuss it!
"What days/times are the workshop calls? And how long will they last?"
Mondays and Thursdays at 3pm ET. (We'll be taking November 24-27 off, but I'll be there for you on Cyber Monday!) Some calls will be longer than others, but I'll be setting aside about 2 hours to make sure everyone's questions get answered.
"I can't make all those calls . . . should I even bother?"
Absolutely, so long as you have a few minutes to send me screenshots of the ads you'd like reviewed, a summary of the strategy you've been thinking about, a link to the opt-in page that needs feedback, or the results of a campaign you need some help deciphering!
There will be recordings of each workshop call, so you'll definitely get answers to your (burning) Facebook ad questions even if you can't jump on with us live every week!
"I run ads for other people – can we talk about those campaigns during the workshop calls?"
Sure thing. I don't care whose money you're spending – if you're running ads, I'm happy to help you with them! (Hey, maybe you can even get your client or boss to pay for this program . . . SCORE!)
"Will there be ongoing support between calls?"
You know it!
We will also meet in a dedicated Facebook group designed to get you answers to all kinds of questions that will invariably come up between calls. Power Editor glitches, clarification around topics that we workshopped – you'll feel confident about spending your ad budget when all your doubts are put to rest.
One thing, though: sometimes you'll have questions or need feedback that require me to know a LOT of details about your campaigns. In those cases, I'll reserve the right to say "I need more background info – let's work on this together on our next call." Trust me: you don't want me to give you bad advice about your campaigns because I don't have the whole story.
"Will you walk me through setting up my ads?"
The Absolute FB Ads course will act as your handbook for most of the how-to stuff. However, it's totally normal to get stuck on some of the more advanced setup stuff, so I'll be more than happy to show you how it's done during our workshop calls!
"I'm interested . . . what's my investment?"
This is more than just a beta group – I've perfected the art of Facebook ad coaching through one-on-one training and my Ad Consultant Incubator program – but it's true that I haven't run this mastermind before.
Since this will my first time at this particular rodeo, I'm offering it at a discount: instead of the $2000+ price tag that usually comes with such a hands-on program, you can enroll in the mastermind for just $947.
Need to split that up a bit? You can also make:
2 payments of $484 OR 3 payments of $323.
"What if I enroll but then change my mind? Can I get a refund?"
Sorry but no. I don't offer refunds for my group training programs because I'm not interested in converting everyone and their mother. When I get hands-on with people's campaigns, I go ALL IN, and so I expect the same from the participants in this mastermind.
If you're interested but not sure whether this is a good fit for you right now, shoot me an email at claire@clairepells.com and let me know what's going on with you and your business! I'll help you figure out if it's honestly a good fit or not.
"How many people will be in this group?"
I'm capping the number of participants at 15. That'll allow me to get to know you and your business as if you were one of my private coaching clients!
"Speaking of private coaching, can I sign up to work with you one-on-one instead?"
My plans to open up private coaching sessions are currently on the backburner. Maybe I'll work one-on-one with clients again in 2017, but I don't want to make any promises.
"Will you be running the mastermind again in the future?"
It all depends on how things go this round! I discovered that I REALLY love working with people on Google Hangouts, sharing screens and getting into the nitty gritty of their Facebook ad campaigns. So in all likelihood, I'll run another Facebook ad mastermind in the future.
But I'm not sure when, I can't promise that it'll be this long, and I know it won't be this affordable.
Wondering how much help you'll actually get in a

group

program?
While this is the first time I'll be running this mastermind program, the inspiration for it was the success of my Ad Consultant Incubator, where I trained people to run other people's ads. Here's what a number of participants had to say: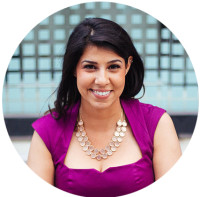 The program was great! Having access to Claire to ask questions and have her review things as I got started was a HUGE and super valuable perk.
I absolutely recommend Claire's Incubator program! It is a fantastic way to get and keep momentum. I loved the regular calls, the ability to ask questions and get fast help in the group, not to mention the ability to have Claire in your corner as you create and execute your strategies! These made the program WELL worth it! Claire, you rock!
– Wahida Lakhani, Virtual Assistant and Marketing Consultant at Digital in the City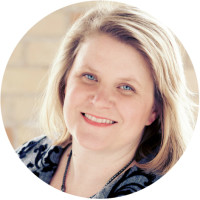 Participating in the Incubator led to over $15,000 in new business for me during the class and the next month. Claire's teaching style and course content were excellent. The personal attention she provided and reviews of my work were invaluable.
– Ana Micka, Founder of Absolutely Social
Claire's Incubator program exceeded my expectations about learning how to create and manage my FB ads. Claire was incredibly available to check out my ad performance and offer hands-on suggestions. Having her eyes on my Facebook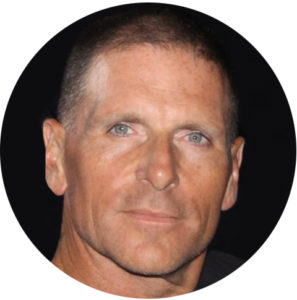 ads in real time allowed me to explain the intent of my ads and then quickly optimize them. She also validated my ad creation process, use of target audiences and specific customer interests so I can recreate the best ads in the future. No doubt without the online meet-ups, my ads would have underperformed and cost me money.
I wasn't looking for any training on being a consultant, but it was helpful to see what options I had once I mastered the process. I'm now thinking of using the skills I learned as a consultant in the future.
Through this program I learned to be proficient in Facebook ad creation as well as the reporting. I got clarity on creating the ads and confidence that they are running to the right audiences at the right price. Claire is awesome at explaining the material and being available for questions and feedback. Overall it was a great experience and I felt well worth the [$1800] price.
– Chris Castillo, The Life Coach School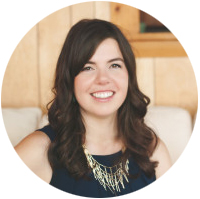 The Incubator program gave me the ability to report with confidence! After just one session with Claire, I was immediately able to report a huge increase in profit to my clients. She did this by helping me uncover that I was looking at the incorrect field when creating my reports. That skill alone has greatly improved my relationship with my eCommerce clients, as I can now accurately report on the revenue generated from their Facebook ads.
– Kathleen Cutler, Social Advertising Consultant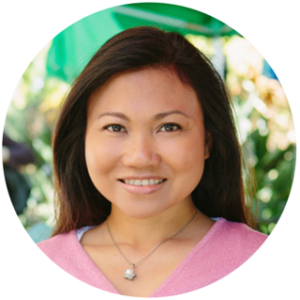 I am just amazed by the training that Claire provided through her Ad Consultant Incubator Program. Claire is so patient, and knows what makes Facebook Ads work and tank. What I found especially helpful was Claire's advice on various Facebook Ad strategies I could apply, how to create powerful FB Ad copy and landing pages, and most importantly, how to use data in Facebook reports to know what needs tweaking.
Claire is very detailed and insightful and the group calls during our program were especially valuable because she used her real-life experience to guide the group on what can work. I think what I liked best is that Claire doesn't believe in absolute "rules", but encourages you to think on your own and really be able to work independently by knowing what you need to focus on. So much so that I am now successfully helping other Health Coaches and wellness professionals with their Ads! I highly recommend Claire, she's the real deal.
– Agnes Aldana, Facebook Ad Consultant for Wellness Professionals
Got any other questions for me?
Email me at claire@clairepells.com and let me know what's on your mind!