Now you can fix it (and never make that mistake again).
Your dreams of amazing Facebook ad success haven't come true. In fact, whenever you put together a campaign or hit the Boost Post button, it feels a lot like you're at a craps table . . . and the dealer keeps winning.
There's all this hype about Facebook ads out there, and some people are clearly KILLING it with their campaigns! After all, you see the ads that have thousands of likes and hundreds of shares . . .  are you wondering what the heck is missing in your own ads?
This probably isn't the first time you've heard it: your text and image are certainly important, but the success of just about every campaign hinges on one thing:
YOUR TARGET AUDIENCE.
Great news, right? WRONG. Because your experience trying to navigate the world of Facebook ad audiences is a lot like this:
⭕ All those pages whose fans you want to target are nowhere to be found in Facebook's (stupid) ad interface.
⭕ There are TOO many options for you to try! The experts (myself included) keep prattling on about testing this and testing that, but you're too overwhelmed to figure out which test you should bother running.
⭕ You thought you could target a certain group of people with your ads, so you designed an entire campaign (or even business!) with them in mind. You went to set up the ads only to find that you can't be nearly as specific as you hoped. #FML
⭕ There's really conflicting information out there about how big your audience should be. And words like "small" and "large" are too G.D. vague! You're looking for hard numbers that no one seems to want to give you.
⭕ You've found an audience or two that works for you, but not for long. It seems like you're over-saturating the same people with your ads, and soon they're gonna get sick of you (and start hiding your ads altogether).
⭕ Campaigns to grow your list are going well, and you're ready to uplevel your strategy. Are you supposed to target the same people when your objective changes? It's all pretty confusing.
⭕ You've just started growing your list, so retargeting your subscribers isn't an option for you yet. Is there an alternative?
⭕ Every time you Google about Facebook ad audiences, you find another blog post or webinar that seems kinda useful . . . but you know there's so much more out there you need to master.
It makes perfect sense that you're ready to give up on Facebook ads – the crucial question of choosing the right audience can be so overwhelming that you're 2 clicks away from throwing your money away on the Boost Post button again!
(If you've already succumbed to the simplicity of the Boost Post button, don't get down on yourself. We all get seduced by her siren song every once in awhile.)
The good news is that this pesky question of who to target can actually be answered with another (much less pesky) question:
"What's my goal with this campaign?"
Once you answer that question for yourself and choose your audience accordingly, running Facebook ads gets a WHOLE lot easier.

Instead of stalling out at the audience section of your next Facebook ad campaign, you'll be:
✔ Crystal clear on how your target audience can impact what you'll pay to get your ads shown.
✔ Thrilled by the targeting options you have at your fingertips. There are so many people you never thought about targeting but are actually a perfect fit!
✔ Primed to save hundreds of dollars by running a simple test. You may have lost money on Facebook ad campaigns before, but now every dollar you spend will give you key insights about your business.
✔ Done setting up your ads in record time. You'll save precious hours to focus on all the other things you need to be working on in your business.
✔Aware of how some audience combinations will have you competing against yourself (and driving up your own ad costs)!
✔A pro at navigating Facebook's advertising interface without pulling your hair out.
✔Confident about your ads' results. I know you're usually concerned you're just flushing money down the toilet, but all that's about to change.
Who you target plays such a big role in Facebook ad success that my current advice for anyone who isn't seeing stellar results is:
"Try out other audiences."
But there are SO many options to choose from. Custom, lookalike, "detailed", demographics, connections . . . without real guidance, it's extremely easy to completely screw up your targeting.

That's why I created: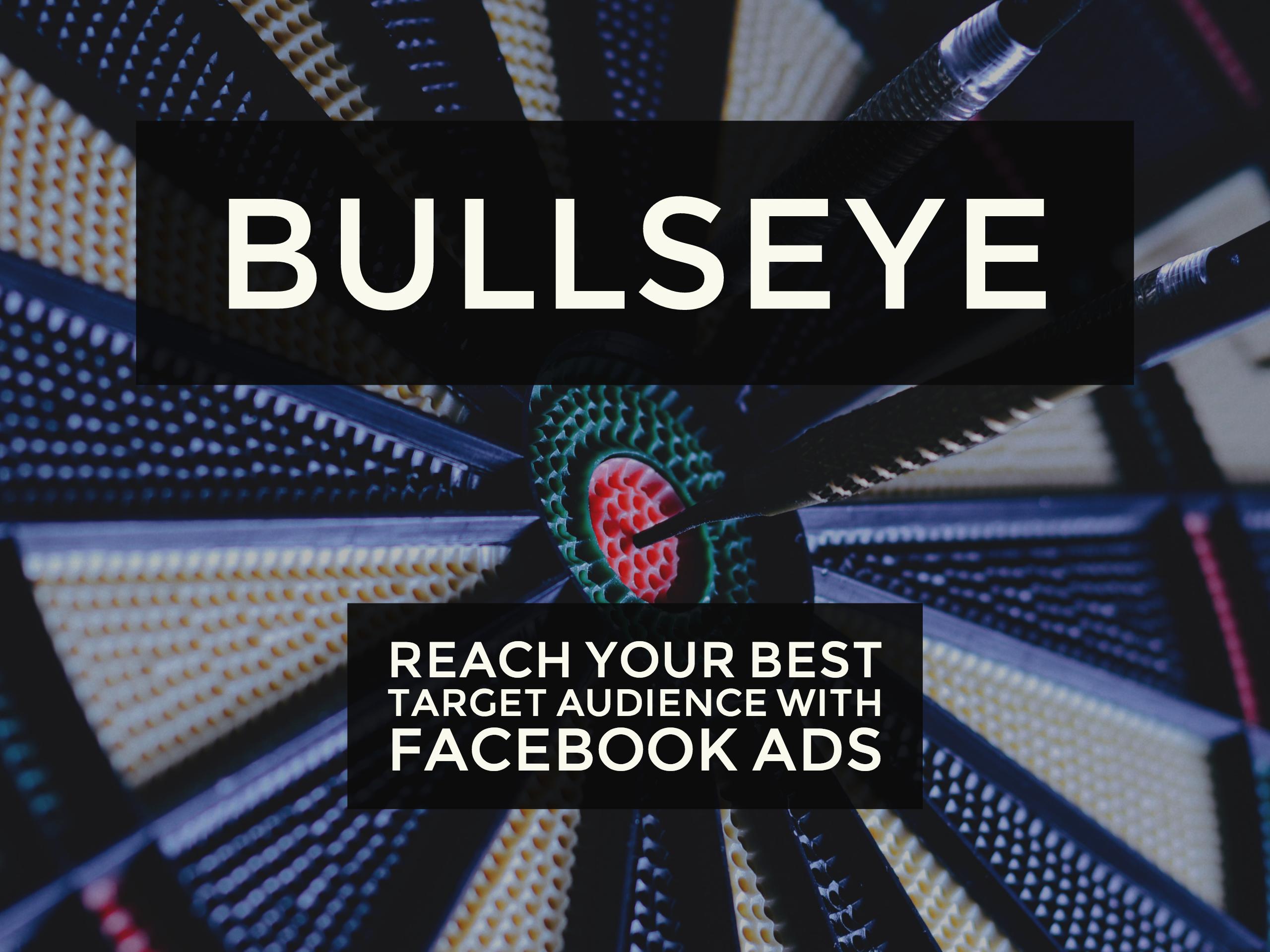 In this 56-page ebook, I'll walk you through the 3 goals all Facebook ads are designed to help you achieve, and how to create the different audiences you'll want to use for each one.
Once you start looking at Facebook ads through the lens of this objective-based system, the entire process of choosing who to target will become far more simple and less time-consuming. More importantly, you'll watch as your ads get more clicks and conversions than any other campaign you've run!
After a quick read-through of Bullseye, you'll
finally
understand why and when to use the following in your targeting:
☞ Demographic and interest-based targeting. Both local and online businesses can leverage these options to really pinpoint the people who are most likely to become paying customers and clients (and leave everyone else OUT of the party).
☞ Audiences that target fans of other businesses that are on Facebook. Possibly the most powerful feature of Facebook ad targeting, you can capitalize on the years that your business idols have been in business and get your ads in front of their followers.
☞ Lookalike audiences (plain vs. layered). What if there were a way for Facebook to find other people who have the same interests, demographics and buying habits as your current customers or subscribers? OH WAIT. There is! They're called lookalike audiences.
☞ Audiences of people who visited your website. You're working hard to get traffic and engagement over on your blog. Don't let those visitors forget all about you! Re-engage people who are already interested in what you have to say with a smart retargeting strategy.
☞ Audiences of your subscribers. Unless the open rates of the emails to your list are 90%, then you should assume that most people on your list have no idea when you're launching, running a sale, or hosting a webinar. You can make sure to stay top-of-mind by targeting your subscribers with certain ads all year round.
☞ Audiences made up of your fans and their friends. Social proof is so powerful that when I see an ad that starts with "Kate, Sarah and 19 of your friends like Hootsuite" I'm much more likely to stop and check it out. (Oh, and you can even filter your fans' friends by specific interests they have or pages they like. BOOM.)
☞ People who have seen videos you've uploaded or your Facebook Live videos. You can reach MASSIVE amounts of people for dirt cheap with video ads. Once you've hooked them with your exceptional message and trustworthy personality (yes, YOU!), they'll be primed to click on the next ad you show them. (Thanks for automatically creating audiences with those people, Facebook!)
Bullseye also has an entire chapter devoted to TESTING YOUR AUDIENCES.
(This is waaaay simpler than you think, I promise.)
There will definitely be times when you could use more than one of the audiences outlined in the book, but a simple test could end up saving you hundreds of dollars.
Because a test that has you running ads to two audiences could turn out like this: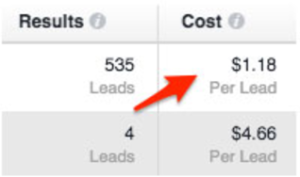 I want you to get new subscribers for $1.18 each, NOT $4.66. But those kinds of results will probably require a few turns of the audience wheel before you land on that one perfect audience.
When you buy Bullseye, you get:
 A 7-chapter ebook (56 pages total) on the strategy behind choosing your audience based on the goal of your campaign. Value: $200
3 video tutorials of advanced Ads Manager tips and tricks designed to save you lots of time and massive headaches. Value: $100
TOTAL VALUE: $300
Your price: only $49
If you're ready to stop guessing (and wasting time and money) with your Facebook ad audiences, grab your copy of Bullseye today!
About the Author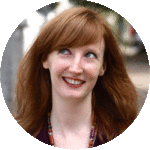 My name is Claire Pelletreau and I'm a Facebook ads consultant and conversion junkie.
I get my kicks from crafting Facebook campaigns, dancing around in the Power Editor (or my office), and watching my students turn traffic into subscribers and sales before their very eyes.
I've worked in online marketing and Facebook advertising since 2011 (back when pretty much any picture of a cat would go viral.) While spearheading Laura Roeder's advertising campaigns in 2013 and 2014, I perfected the art of incorporating paid traffic into the big picture strategy of massive launches and helped her company bring in hundreds of thousands of dollars in revenue.
Now I use my no-bullshit teaching style to help entrepreneurs become smart, savvy marketers. If you stick with me, you'll go from dipping your toes into Facebook ads for your next webinars to building a complete strategy that helps your business (and revenue) grow all year round.
Love from clients and customers: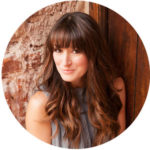 "I was CLUELESS about Facebook ads before hiring Claire. I knew people were having great success with them but I was too nervous to dive in on my own and waste money. As a result of our training sessions, I'm excited about using Facebook ads! I got over 500 new quality subscribers to my list from that very first campaign we ran together.
Now I know how to run ads without wasting money, and I'm pumped that I have this as a tool for growing my business and promoting my products and services. Plus I've learned how to accurately track my ads and make changes on the go to help them convert better!"
– Becca Tracey, The Uncaged Life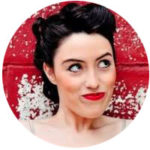 "I was nervous to enroll in Absolute FB Ads because it so easily could have been stuff I already knew or could easily figure out: simple strategies that weren't worth my dollars. But I trusted Claire because of all the in-depth blog posts she gives. And good thing – this course was really helpful. Like my little roadmap for a successful ad!
I ran one Facebook ad and 1.27% of the people who saw it became a new subscriber. Almost every one of them stayed on my list. And each one only cost just over a dollar, so I'm calling this a total win!!"
– Laura George, Business Consultant to Artists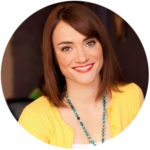 "Honestly, Absolute FB Ads was perfect for my needs. It was so detailed that I was able to set up my very first ad campaign and ads just by following Claire's steps. I especially loved the tips on writing ad copy and putting together the images. It seems so simple now, but having examples of well-converting ads was extremely helpful. Best money I've spent in a LONG time!"
– Brittany Becher, Scoop Industries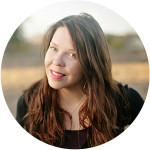 "There are a lot of people online who offer business help of some sort or another, but few are as thorough as Claire. She doesn't phone anything in. She understands the pragmatic outcomes that someone wants from working with her – they want to learn how to utilize Facebook ads and make money with them – and she keeps that bottom line in mind. She's efficient, offers excellent feedback, and over-delivers. I absolutely feel that her Facebook ads training has been worth the investment."
– Kate Courageous, Your Courageous Life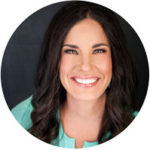 "I have three words for you: buy Absolute FB Ads NOW. This guide is absolutely freaking awesome. I used to run away in fear of the Power Editor and Facebook ads, just blindly throwing my money at Facebook, hoping something would come out of it. This guide has been my saving grace. I literally follow it step by step as I'm creating ads. It is SO incredibly thorough and helpful. Each page is descriptive, clear, and outlines exactly what you should be doing to create a successful ad. If I can create an ad (as a self-proclaimed tech-phobe and Power Editor-phobe), you can absolutely do it using this guide. Claire over-delivers with the amount of information, ideas, content, and instructions and this guide has completely shifted my perspective around creating ads."
– Jenn Hand, Health Coach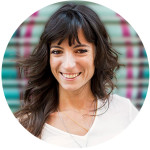 "After working with Claire on Facebook ads and conversion optimization, my passive income increased tenfold. I'm talking about sales that come in from a completely automated system – I don't have to lift a finger to convert those customers. Claire's working style fit really well with mine. We "got" each other right away, set objectives and hit our deadlines."
– Laura Ribas, Business Coach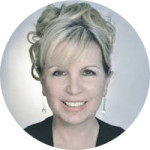 "The more success I experienced as a coach the more I realized the potential for my business's growth. I knew Facebook could help me attract more clients online but I confess that the Power Editor loomed like a big blue hairy monster. Enter Claire Pelletreau. Claire not only helped me tame the beast but she also showed me how to create an entire marketing plan around FB ads. My client base has grown exponentially as a result."
– Lin Eleoff, Gutsy Glorious Girlfriends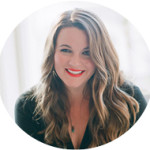 "Claire was a dream to work with on our ad campaigns for our launch. She was thorough in her reports and kept us updated with our campaigns throughout the launch. She was really dedicated to our success and went above and beyond in helping us achieve our goals. "

– Sarah Jenks, Founder of Live More, Weigh Less
Got Questions? I Got Answers.
>>

 Is Bullseye a complete Facebook ads course?
Bullseye focuses on who your ads should target, not how to create the ads themselves or what to do in order to improve your results. But since choosing the right audience plays such a huge role in running successful Facebook ads, you may discover that you don't need any other courses.
>>

 What if I read it and don't like it? Can I get a refund?
If you don't get anything out of Bullseye, then I don't want your money! Please contact my team within 14 days of purchasing so we can process your full refund.
>>

 What format is this ebook in?
When you buy Bullseye you'll get an email with instructions on how to download your copy of the pdf.
>>

 Will Bullseye be updated to reflect future changes to Facebook's advertising interface?
Most definitely. As soon as I can update the instructions, I will!
Stop wasting time and money on the EXPENSIVE learning curve attached to Facebook ads! Get clear on the RIGHT audience to target today.