HEADS UP: We're now taking applications from entrepreneurs ready to start working with us in December 2021. Submit your application and we'll send you our private training, "Get Paid to Grow Your List with Facebook Ads."
GET PAID TO BUILD YOUR LIST
Once upon a time, Facebook ads could make you rich.
The ad took people from Facebook to a webinar to a sales page, and those people opened their wallet to buy from you.
You could spend $100 a day and make $400. You needed some extra skill to consistently scale results like those, but you didn't need to be a magician. It was possible.
It was the Golden Age of Facebook ads. It's hard to say exactly when it ended. What matters is that it's OVER.
Sounds bleak, right? But stick with me, 'cause there IS light at the end of this advertising tunnel.
Costs to get your ads delivered are up. It's because everyone and their mother is running ads now, so you have to shell out more money to get your spot in the news feed.
Fortunately people are still clicking on ads, but their behavior after the click has changed, especially in the B2B space. People who join your list from an ad are much less likely to convert quickly to customers or clients. Unless you're the hottest copywriter on the scene, you'll need to seriously nurture those leads in order to gain their trust.
Translation? Dropping $20,000 to quickly grow your list right before a launch is VERY RISKY.
For the past year or so, I've been advising all of my clients and students to focus seriously on list building ads between launches. That comes with its own risks as well - what if someone joins your list from an ad and then forgets about you by the time you ask for the sale again? That could be thousands of dollars down the drain!
But that's not going to happen to YOU. Because I can show you

how to

get paid

to run your ads.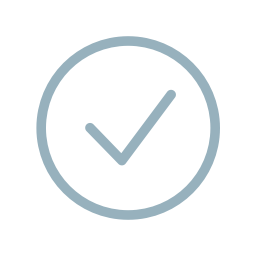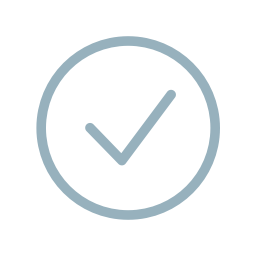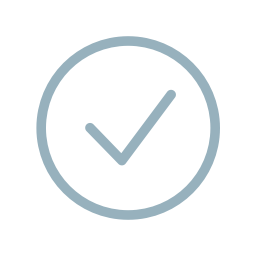 Just by making a

simple but strategic

offer to the leads your ads are bringing in.
"Yes! That's exactly what I want, Claire! But . . . how?"
You're ready to implement a product, a funnel, then ads that get you paid, but you've got a lot of questions...
💭 "What kind of offer should I create to get quick sales?"
💭 "What exactly should I promote in my ads?"
💭 "I've tried ads before but have never gotten those leads to buy. What am I missing?"
💭 "This seems really hard, and everyone suggests something different."
I know, there can be a lot of questions and confusion if you've never built this kind of funnel before. If you don't have a plan to follow, it can be easy to make some critical mistakes, promote the wrong thing, and end up with a list of people who don't ever buy from you. Without guidance and support, it can be difficult to know the right move at each step!
That's why I created this step-by-step training and coaching program, The Lead Lab.
Get paid to build your list
We analyze your signature offer together and design an irresistible low-price product that complements it. This is what will move people from just-signed-up-from-an-ad status to ready-to-go-ALL-in territory!
The launch of your low-price product is the easiest thing you've ever done, and now you've got a nice chunk of change to put towards ad testing. You put your new product on evergreen and the sales keep coming in.
Time for ads! You say "later" to manual marketing and let your list grow in the background. The ads drive new subscribers who buy your low-price product - you're getting paid to build your list!
"What's inside The Lead Lab?"
My team and I noticed that the more hands-on we got with our ads students, the better their results were. So we've built The Lead Lab so that we can help you at every step of the way, with:
Never Before Seen Trainings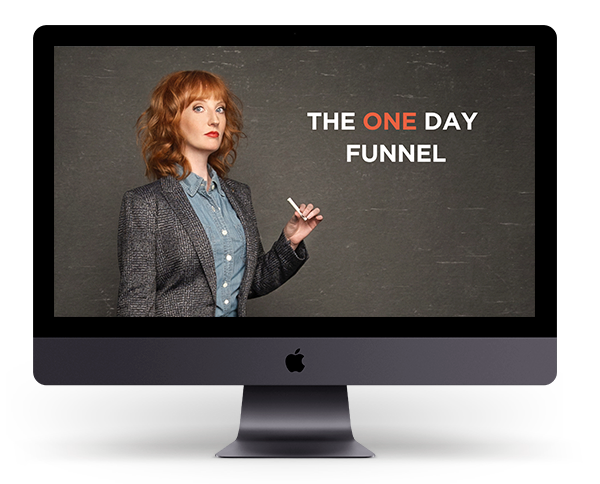 Get clarity on what low priced product to create, how to position it to maximize ROI from cold traffic, and the most pain-free launch methods to get a quick influx of cash in my brand new trainings, The Aspirin Offer and The One Day Funnel.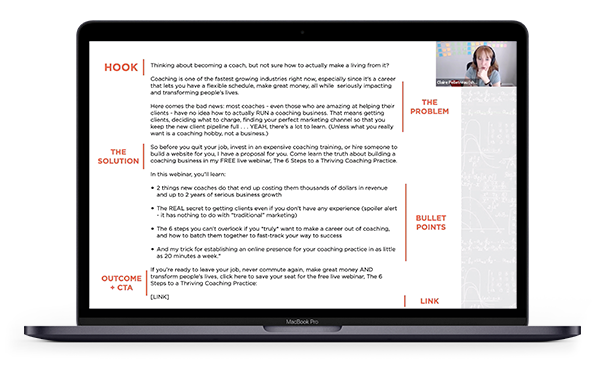 Before you hit publish on your sales page, optin page, or your ads, submit them for feedback from our coaching team! They'll review your work, make suggestions, and help you optimize everything for better conversion rates. (This is worth the value of the program alone!)
Got questions about how to move forward? Not sure about the positioning of your evergreen offer? Whatever strategy or mindset questions you have, Claire or the team can answer them in our bi-weekly Office Hours.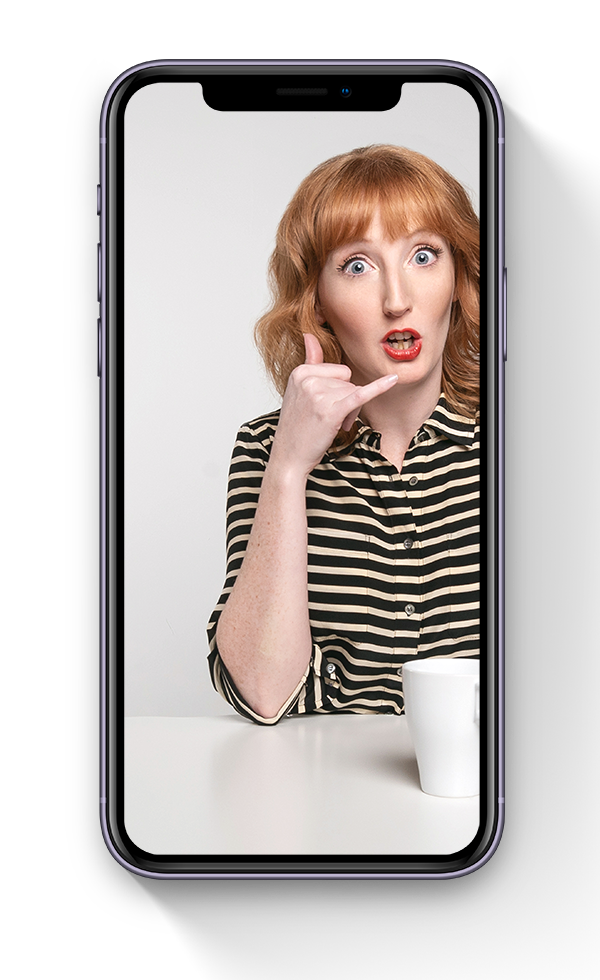 Each time you reach one of the milestones laid out for you in The Lead Lab, you'll get additional support in a 1:1 call with one of our coaches. You'll get total clarity on your next steps so that you can keep up your momentum and dive into the next step with confidence.
Does this feel like a snapshot from your day-to-day?
List building is SUPER manual. Make another video. Write another post. Pitch and then record another podcast episode. Post a million times on social media . . . and get barely any traction. (Let's be honest, shall we?)
When you do run ads, you hope and pray that eventually you'll make back your investment. But in the end, you never really know…
You're focusing on all the wrong metrics when making decisions about your ads. In fact, everything about running your own ads feels like a guessing game.
Or maybe you're paying someone $1500+ per month but can't really tell if they're doing a good job or not. Hiring an ad consultant is SO expensive and feels like you're in the Wild Wild West - are you about to get screwed big time?
But when you land on the perfect campaign that pays for itself . . .
Instead of crossing your fingers that your next Instagram post will somehow bring in 100 new subscribers, you can spend your time creating content that moves people closer to buying from you. (Because content that grows your audience is often very different from content that nurtures your leads.)
Tons of the money you're investing in ads is coming right back to you, making each new subscriber a lot cheaper. Instead of paying $3 per lead, you're paying something like $1.80, which means $1000 in ad spend grows your list even further!
You no longer worry about making the right or wrong decisions with your ads. You're crystal clear on the right metrics to focus on, and are excited to test another great strategy that actually has a chance to improve your results.
Instead of paying an ad consultant thousands of dollars a month to run your ads, one of your team members is handling your campaigns perfectly. They were able to learn to create and optimize your campaigns right along with you inside the Lead Lab. You aren't just another client to a very busy (and expensive) ad consultant!
Hey! I'm Claire Pelletreau…

and I'm kinda weird.
But we're not here to talk about my obsession with books like World War Z. Here's what you need to know:
I'm determined to help you turn Facebook and Instagram ads into a simple, effective and doable part of your strategy for growing your business…
And most importantly — I want your ads to be ridiculously profitable, too.
As for me, I had my first Facebook ads love affair back in 2011, back when pretty much any picture of a cat would get insane results. Oh, those were the days...
Because all of a sudden, Facebook became pay to play, seemingly overnight… and they didn't exactly make it easy to join the game.
It was stressful, confusing, and effin' frustrating.
It took me many, many hours (just ask my very patient husband) of research, several years of testing what worked for my clients, and a whole lotta trial and error to master the ever-changing Ads Manager and Facebook ecosystem.
I've developed a simple process that leads directly to revenue, all while growing your audience 24/7.
The not-so-secret herbs and spices behind it all?
A simple strategy for injecting fast cash into your business, so you have extra money to spend on your next ad campaign.
A collaborative method for finding the perfect low-price product that will bring in sales on autopilot and earn back your spend.
A dead-easy game plan for navigating evergreen campaigns

, so you can bend Facebook's Ads Manager to your will (just promise that you'll use your newfound powers for good, not evil).
A battle-tested method for understanding your results and how to fix what isn't working (your days of guessing and stressing are over, friend).
… all taught by someone who actually knows what they're talking about and has made it her life's mission to burn down all the BS surrounding Facebook and Instagram ads (that's me, by the way.)
✔ Who is The Lead Lab for?
The Lead Lab is for people who have at least one offer that people buy on a consistent basis.

You know what problem you help people solve, and you know how to convert those people to clients or customers.

Maybe you've tried ads in the past, or maybe you haven't. Either way, you're bringing in steady revenue, and you're comfortable with the idea of running ads that don't break even right away.
You should not join The Lead Lab if you're still trying to figure out how to get customers or clients on a consistent basis. Facebook and Instagram ads are amazing tools to help you automate your marketing, but they will NOT get people to buy if you don't know how to get organic leads to buy.

You also should not join if the idea of spending money on ads without seeing a lightning fast return makes you super nervous.
Apply for The Lead Lab Now!
We are so excited to see if you're a good fit to work with us on your ads and funnels! Please take a second to complete the form below so we can learn more about you and see how we can help automate your audience growth. Please make sure to give as much explanation as possible. This is your chance to make an impression and let us know if you would be a good addition to The Lead Lab!

"Every $1K we put into Facebook ads, we make $15K in revenue."
"Facebook ads are always changing. It's hard to know if you're doing it right, how much you should be spending and if you're going to make it back.
So many questions - but Claire makes it easy to figure out AND she makes it fun.
Today, every $1K we put into Facebook ads, we make $15K in revenue. Claire gave me the confidence and guidance I need to get started. She is a great teacher and I highly recommend her!"
- Sarah Jones, Founder of Introverted Alpha
"Claire is clearly at the top of this field… she is THE go-to person when it comes to Facebook."
When I signed up for Claire's course, I was blown away by Claire's expertise. She is clearly at the top of this field.
The other people on her Q&A call were FB marketing experts signing in to get her feedback on their campaigns and to get answers to pointed questions. Based on all her answers, it quickly became clear to me that she is THE go-to person when it comes to Facebook. I am SOOOO grateful I found her!"
- Tysan Lerner, Founder of Tyzen Fit
"We made $13,000 and added 2300 new subscribers."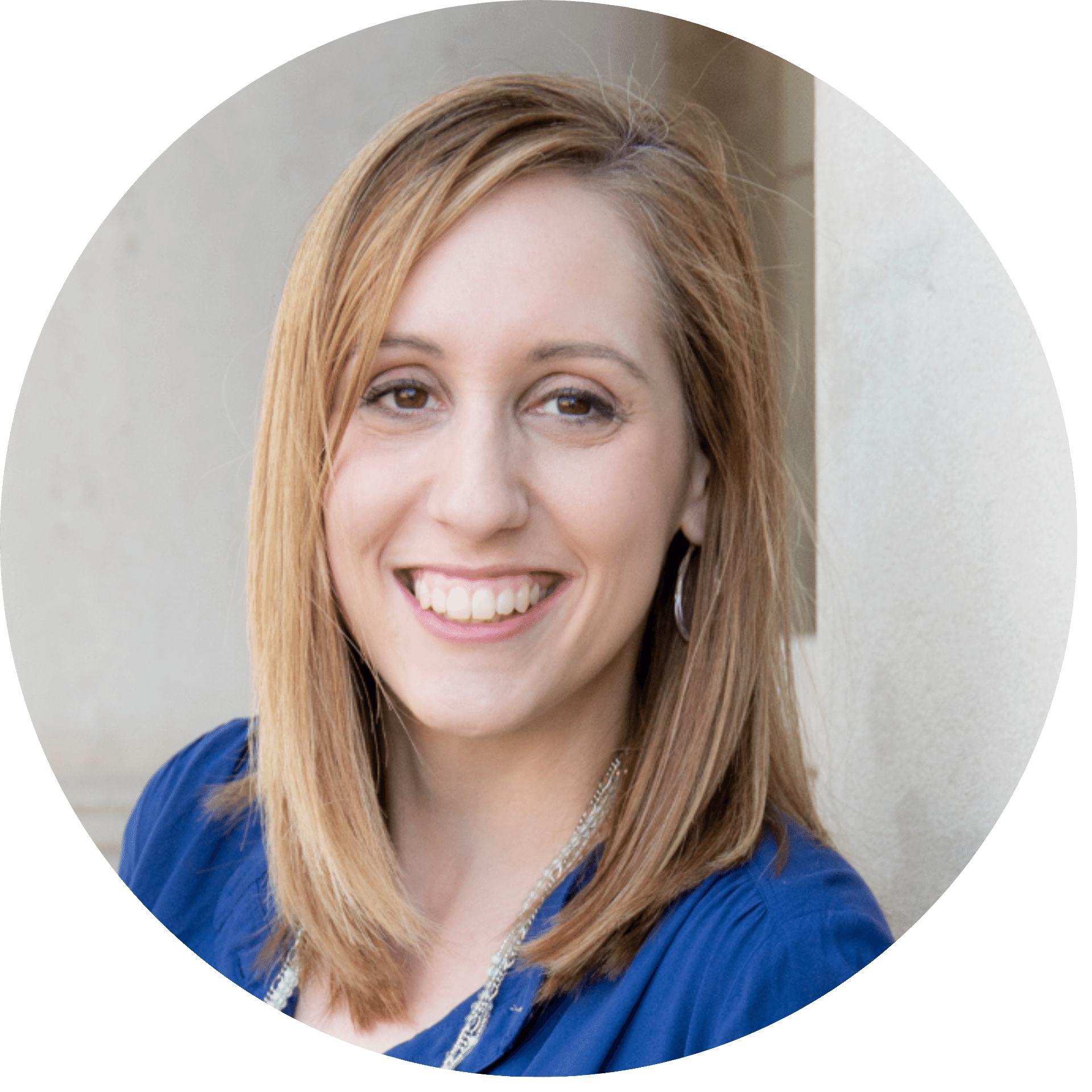 Before I joined Claire's course, we didn't run many ads (and when we did, I was usually losing money). I quickly realized that I couldn't figure this out on my own.
Today, we have spent less than $5,000 and grossed $13,000 from sales directly from the ad over a 45 day period. We have also gained approximately 2,300 email subscribers.
-Kalyn Brooke, KB Creative Media, LLC
The Lead Lab was made for you if you see yourself in ANY of the following…
You've got some exciting new offers in the works, but you know that you need to grow an audience of engaged subscribers before you launch.
You want to make sure your email list is full of people most likely to buy your future offers, and you're ready to use Facebook to find them.
You've got an existing course or product that sells pretty well organically, and now you're ready to get it in front of more people and generate sales with greater consistency.
You've worked really hard to market your business through high-touch methods like outreach, networking, guest posting and more. You don't have all day to spend on Facebook and you want a simple, low-maintenance system for reaching your ideal audience every day.
You plan to launch your course or digital product in the next 6 months.
You're working on an evergreen sales funnel.
You'd eventually LOVE to hire someone to run your ads for you one day. (Having an understanding of how Facebook ads do and DON'T work is so important when you're outsourcing this piece to someone who may or may not get you the results you're hoping for.)
"Before I worked with Claire I was overwhelmed and a bit confused about Facebook Ads."
"Claire kicked my butt to get my lead magnet, landing pages & ad images ready; I had been procrastinating on doing it all for a couple of months! Claire taught me how to write ad & landing page copy that really resonates with the audience, rather than just being about me, me, me.
I am now confident to really delve into the reports and know that I'm looking at the correct metrics. I'm confident in my ability to put together great ads and measure the results; like a FB Ads Badass!
Claire is really down to earth and explains everything in a friendly, easy-to-understand way. And she REALLY knows her stuff!"
- Angela Ponsford, Dominate Web Media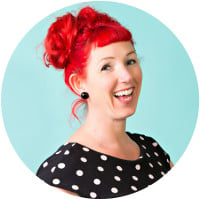 "I worked with Claire on Facebook ads for a number of my big launches. She helped me figure out when to invest more in ads to grow my reach and when to put on the brakes.
In the last launch, not only did we have tremendous lead gen, but earned a 300% ROI on my ads!"
- Erin Stutland, Shrink Session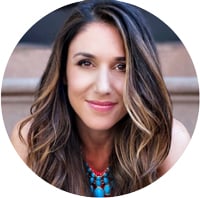 "There are a lot of people online who offer business help of some sort or another, but few are as thorough as Claire.
She doesn't phone anything in. She understands the pragmatic outcomes that someone wants from working with her–they want to learn how to utilize Facebook ads and make money with them–and she keeps that bottom line in mind.
She's efficient, offers excellent feedback, and over-delivers.
I absolutely feel that this has been worth the investment."
- Kate Courageous, Your Courageous Life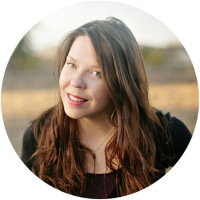 We're going to get you up and running with a
low-maintenance system that doesn't just provide you with additional income…
But extra time to spend where it matters, too:
"Facebook ads allowed me to fund my maternity leave and be with my family… it's been life-changing."
"Using the strategies Claire teaches, I set up retargeting ads that generated over $10,000 in sales in just 8 weeks, from just $500 in ad spend. That revenue took the pressure off having to go back to work too early after my c-section.
It's been life-changing, to have a tool that can provide me with that kind of freedom. Even now, my life is pretty chaotic. We had a vacation and then everyone got sick… and when I look back, my revenue did not drop because I had my Facebook ads up and running.
I used to be afraid of Facebook ads, but now I feel that they give me control over my business. With organic traffic from Google and social media, you never really know the details behind your specific results. But Facebook gives you so much data about what's working - and Claire shows you how to use that data to make better decisions and get more from your ads.
Better yet, Claire tests the strategies she recommends with her own clients. She isn't just teaching it. She's doing it herself.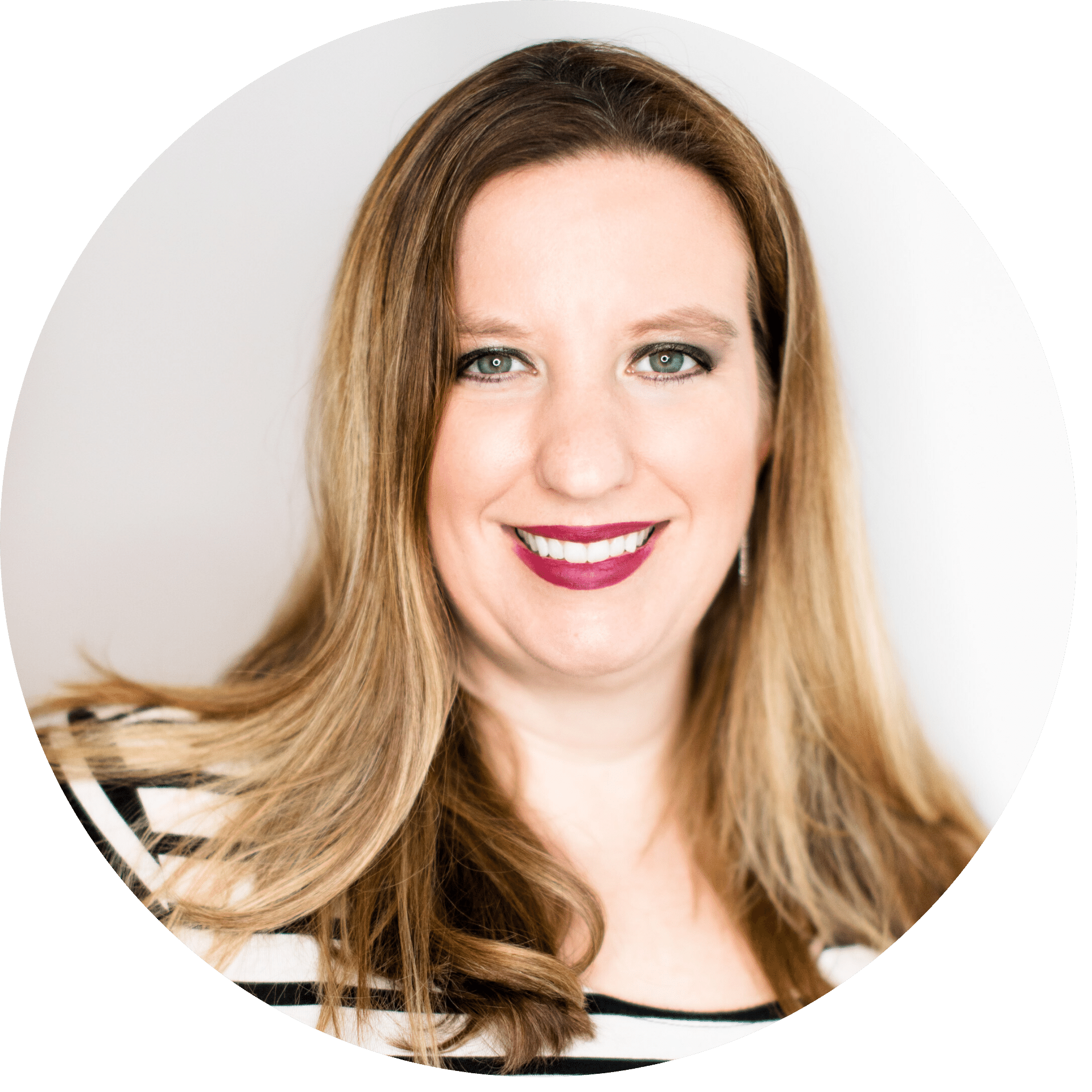 If you follow what Claire tells you to do, stick with it, do the work and stay committed... this course can change the face of your business."
- Monica Froese, Founder of Redefining Mom
Apply for The Lead Lab Now: